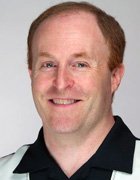 All too often, precious corporate databases containing customer records and other sensitive data are forgotten or ignored. This lesson offers an overview of the basic tools needed to secure a company's databases against today's emerging and most dangerous threats.
About the author:
Rich Mogull is the founder of Securosis LLC, an independent security research firm and consulting practice.
Implementing security measures to secure database installations is an important, but overwhelming task. This expert podcast will provide you with a practical guide of immediate steps that you can take to eliminate common vulnerabilities found in database deployments.
While pundits and gurus may say the "easy" data protection option is for an enterprise to encrypt its entire database, the truth is it's much harder than many realize. In this tip, database security expert Rich Mogull examines the two primary use cases.
Quiz: Database defenses for a new era of threats
Take this five-question quiz to evaluate your knowledge of the material presented by expert Rich Mogull in this Data Protection Security School lesson.