This installment of SearchSecurity.com's special news series, "Eye On" explores how enterprise information security teams can address the risks posed by the proliferation of smartphone and tablet device use by employees.
While some firms issue company-owned devices, others are dealing with how to adequately control employee-owned mobile devices. Security pros are seeking to understand the various mobile phone security threats and then apply and enforce security technology and policy to reduce the risk of data leakage. Among the technologies available to help with mobile security is mobile device management or MDM, which seeks to help enterprises apply mobile security policies across different device platforms. Cloud-based mobile security services are also emerging to address the risks. This series explores all these themes.
Let us know what you think about our "Eye On" news series on mobile security. Email us at editor@searchsecurity.com or contact us via Twitter @SearchSecurity.
Top mobile phone security threats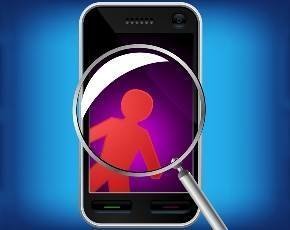 With the exponential boom of those flocking to obtain the latest smartphone, experts say it's only a matter of time before cybercriminals flock there as well. And they say the sophistication of the mobile phone security threats being launched that took decades for malware authors to achieve on the desktop is now appearing to take mere months on the mobile platform.
With the right attack, cybercriminals can access corporate data and emails containing that corporate data via a mobile device. Read about how you can stay on top of the
emerging threats against the mobile phones
used in your organization.
Mobile device management
Employees can't get enough of the cool new mobile devices handheld and IT security managers need to stay on top of the ever changing variety of challenging data security and privacy problems these devices pose. That's where mobile device management (MDM) technology comes in. MDM products allow enterprises to manage and secure a variety of corporate- and employee-owned mobile device platforms, essentially allowing enterprises IT administrators to oversee and control the way smartphones, tablets and the like are used in the corporate environment.
Read about some of the options available in
mobile device management
products that can help security managers get a grip on enterprise mobile device security.
Security SaaS for smart devices
As enterprises scramble for some semblance of control over all the smartphones and tablets employees are bringing to work, their options for protecting against mobile device security risks are expanding into the security SaaS realm with several vendors developing services that will become available in 2012, analysts say.
Read how you can use these
cloud-based mobile security services
to fend off malware and protect sensitive data.
Tablet security issues
Users love their tablets, but security pros are concerned about tablet security issues. Lost or stolen tablets may also hold confidential corporate information, or provide thieves with the chance to access corporate accounts, but are fears about tablet security issues justified?
Learn to see if your anxiety over
tablet security
is misplaced.
BYOD security
A recent survey conducted by ISACA on proliferation of the bring your own device (BYOD) culture in the Indian workplace, raised serious concerns regarding the implications for security. The survey establishes that these feature-packed devices are opening up a Pandora's box of security problems.
Learn how
security pros in India
are coping with BYOD security.
Security Wire Podcast
Three experts weigh in on mobile security, discussing smartphone threats and the vulnerabilities they contain. Andrew Jaquith of Perimeter E-Security, Chris Wysopal of Veracode and James Lyne of Sophos each say there are signs of trouble ahead.