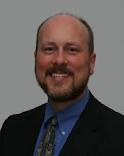 This SearchSecurity.com Security School lesson cuts through the marketing jargon to help you understand what a next-generation firewall can provide and determine which next-generation firewall features best suit your needs. Since this is a rapidly evolving area, there's no clear feature set established as a baseline -- this lesson will help you build your rubric for evaluating and comparing current offerings.
In this presentation, John Burke discusses why traditional firewalls are inadequate in today's threat landscape and explains why next-generation firewalls are more application and identity aware, content sensitive and open to collaboration.
Next-generation firewalls can block common yet dangerous SQL-injection and buffer-overflow attacks. Learn how an NGFW stops application-layer attacks.
A next-generation firewall is a behavior-aware system that focuses on policy, applications and identities, as well as network activity. In this podcast, John Burke of Nemertes Research countdowns to the top features to look for when purchasing a next-generation firewall. The discussion focuses on performance, identity and context awareness, flexibility, cost and more.
Quiz: Breaking through the hype on NGFWs
Test your knowledge of this Security School lesson on next-generation firewalls for the enterprise featuring expert John Burke.