This installment of our Eye On series explores the role log data can potentially play in intelligence gathering. The editorial team reports on how security information event management (SIEM) systems are being deployed and whether they are beginning to be used beyond narrow reporting capabilities to meet regulatory compliance mandates. The latest SIEM systems are designed for easier, more automated deployments and out-of-the box capabilities, but our reporters found that deployments still need a careful amount of planning, tuning and maintenance to identify the most valuable data. SIEM vendors have also added a lot of new capabilities to their systems, unveiling next generation platforms capable of taking in threat data to more proactively detect threats. Finally, the editorial team explores emerging SIEM technologies designed for cloud services.
SIEM Road Map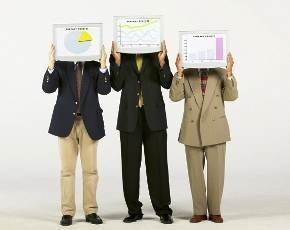 Outdated SIEM systems were difficult to deploy and costly to maintain, according to one expert. Today, CISOs are considering highly integrated, lightweight systems with more automation. Enterprises with older security information event management (SIEM) systems are taking a second look at their hardware, according to experts, and in some cases, businesses are mulling over whether to augment SIEM systems with additional tools, or rip-and-replace systems altogether.
Security Wire Podcast
Chris Petersen founder and CTO of LogRhythm talks about the SIEM market, the challenges for enterprises to get beyond compliance and shares his thoughts on the future of SIEM with deeper analytics. The interview was conducted last month at RSA Conference 2012.
Real-time Detection
Today's security information management systems (SIM) are excellent forensics tools, but they haven't yet achieved status as effective real-time security tools.
Cloud Services
Concerns over sophisticated threats and compliance requirements are driving interest in SIEM, but SIEM in the cloud can help companies overcome the cost and expense associated with the technology.
Case Study
Williams Lea began its SIEM deployment a few months ago, and it is beginning to deliver benefits, such as reducing the time spent performing manual log reviews. The organisation has more plans for the SIEM, but first the staff must tune network devices and document planned policies.
Business of SIM
SIEM tool adoption in India is rising, spurred by growth in maturity of both SIEMs and organizations. We take a broad status check of the Indian SIEM space.
Security Bytes Blog
SIEM products of the past were irritable, accident-prone giants. They took up a lot of time and money as administrators struggled to customize their policies and clean up the messes made from too many false positives. But blogger Jane Wright discovered that the giants have grown up and calmed down.