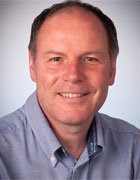 Hackers are long past mass-mailing worms that set off a denial-of-service condition on email or Web servers. Instead, they're after high-value, data-rich targets using a combination of new attacks and tweaks on old attacks to capture valuable information. In this Security School lesson, you'll learn more about how targeted attacks are developed, where your soft spots may be, how attackers are moving data off your networks and what you can do about it.
About the expert: Michael Cobb, CISSP-ISSAP, is a renowned security author with more than 15 years of experience in the IT industry and another 16 years of experience in finance. He is the founder and managing director of Cobweb Applications Ltd., a consultancy that helps companies to secure their networks and websites, and also helps them achieve ISO 27001 certification. He co-authored the book IIS Security and has written numerous technical articles for leading IT publications.
In this special presentation, viewers will gain insight into how targeted attacks are developed, who is behind them, and what organizations and data they are after. Enterprise security and IT decision makers will learn how their organizations can spot and stop these attacks, using both technology and best practices, and offer a starting point to help security professionals establish suitable defenses against the growing threat of targeted attacks.
Convincing senior management that targeted attacks are a real risk to enterprise networks and data can be a tough sell work, while changing user behavior as part of a mitigation strategy is even tougher. How you approach these tasks will have a big impact on your overall IT security and how effective it is. This technical article will provide you with the facts and figures you need to make your case. It will also help you:
Find data soft spots
Choose a suitable mitigation strategy
Integrate specific controls with other end point solutions
Update user security awareness training
Develop a procedure for reviewing and investigating attacks
Combating targeted attacks requires that can you spot them, stop them, and deal with those that still get through. This means protecting the data they've come to steal.
The spam industry has spawned a far more noxious practice than merely sending thousands of unwanted emails to lists of harvested addresses. Yet many enterprises haven't woken up to the fact that they and their employees may be under surveillance and about to become another victim of a targeted attack. Tune in to this podcast and learn what's fact and what's fiction when it comes to targeted attacks. Listeners will gain a better understanding of how this particular threat differs from spam and the different defenses needed to combat it.
Quiz: Targeted attacks
Think you know a targeted attack when you see one? Check if you're up to speed and ready to protect your organization from this pernicious threat with this five-question quiz.