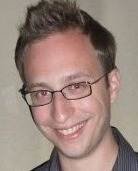 Secure Sockets Layer (SSL) is a primary tool in protecting sensitive operations with Web servers. So getting SSL certificate security done right is absolutely essential to providing secure interactions with your organization's web applications. In this Security School lesson, you'll learn about specific methods used to exploit SSL and how to defend against them.
Watch the videos, read the tech tip then take the quiz to see how much you have learned. Passing the quiz earns you one CPE credit from (ISC)².
View our Security School Course Catalog to view more lessons eligible for CPE credits.
About the expert: Rob Shapland is a network and application security expert.
The world of SSL can be hard to understand, but it's all too easy for savvy attackers to exploit weak or misconfigured SSL to exploit users, steal traffic and ultimately pilfer sensitive data. The webcast will introduce SSL, and the concept of SSL certificates and certificate authorities. It will explain the concept capturing plaintext traffic and SSL-encrypted traffic to show how easily an attacker can grab data as it travels across seemingly secure network wires
Errors are bound to occur when SSL certificate management is handled manually. Learn how to avoid these common mistakes.
In this video, Rob Shapland discusses the latest SSL attacks including FREAK, POODLE, Shellshock, Heartbleed, RC4 Ciphers and Lucky13. He provides an overview of how each attacks works and describes steps you can take to defend against them.
Quiz: Why SSL certificate security matters
In this five-question quiz, evaluate your knowledge of our Security School lesson on why SSL certificate security is important.