Ping: Phil Zimmerman
Phil Zimmerman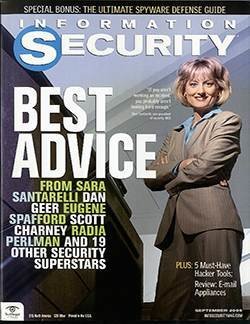 Download
Phil Zimmermann's last venture, Pretty Good Privacy (PGP), landed him in the hot seat with the Department of Justice...
Continue Reading This Article
Enjoy this article as well as all of our content, including E-Guides, news, tips and more.
By submitting your email address, you agree to receive emails regarding relevant topic offers from TechTarget and its partners. You can withdraw your consent at any time. Contact TechTarget at 275 Grove Street, Newton, MA.
You also agree that your personal information may be transferred and processed in the United States, and that you have read and agree to the Terms of Use and the Privacy Policy.

and U.S. Customs for exporting encryption technology. Zimmermann recently took the wraps off a new secure VoIP project that encrypts conversations and is similar to PGP phone, developed nearly a decade ago. Where will his latest project lead him?
Dig Deeper on Network Protocols and Security
PRO+
Content
Find more PRO+ content and other member only offers, here.