Evaluate
Weigh the pros and cons of technologies, products and projects you are considering.
Security services: Fiberlink's MaaS360 Mobility Platform
The MaaS360 Mobility Platform service handles remote device updates, such as OS patches.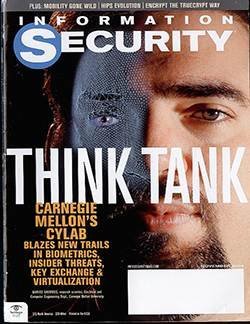 Download
Continue Reading This Article
Enjoy this article as well as all of our content, including E-Guides, news, tips and more.
MaaS360 Mobility Platform
Fiberlink
Price: Starts at $15,000; additional reporting and analytics modules start at $20,000 per module


Chances are good that many of your employees work remotely all or much of the time. Chances are they may not even be connecting regularly into the corporate network via VPN, leveraging their ubiquitous Internet connectivity and SaaS offerings like Salesforce.com.

That makes keeping their laptop security--never easy--up to date a big-time problem.

Fiberlink, a mobile services provider, has addressed this issue with the latest iteration of its security/remote management offering, MaaS360. The service handles remote device updates, such as OS patches, automatically as long as the user connects to the Internet, without waiting for that infrequent LAN connection.

"The main drivers were the ability to update endpoints, laptops--controlling them when it comes to protection. We can set policy if the machine is not on the corporate network," says Vince Skinner, IT network/security analyst for Fiberlink customer David-son Companies investment firms. "They can do updates, patches, even controlling firewalls on the desktop."

The range of Fiberlink security services includes patch and AV management, laptop encryption, data leak prevention and network access control, among others. The newest offering features an enhanced customer portal and dashboard and improved reporting and audit features.

"You want to know who's encrypted, who got updates on Patch Tuesday, antivirus updates," says Skip Taylor, Fiberlink's vice president for product marketing. "There's one single dashboard, and it functions under any Internet connection."

--NEIL ROITER
Dig Deeper on Network device security: Appliances, firewalls and switches
PRO+
Content
Find more PRO+ content and other member only offers, here.