Evaluate
Weigh the pros and cons of technologies, products and projects you are considering.
Viewpoint: Hard drive encryption growing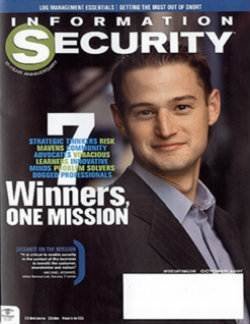 Download
Unscrambling Hard Drive Encryption I just read your TechFocus article on hard disk encryption ("Hard Core," July/August...
Continue Reading This Article
Enjoy this article as well as all of our content, including E-Guides, news, tips and more.
By submitting your personal information, you agree that TechTarget and its partners may contact you regarding relevant content, products and special offers.
You also agree that your personal information may be transferred and processed in the United States, and that you have read and agree to the Terms of Use and the Privacy Policy.
2007). The article states that "Seagate is the first hard drive manufacturer to release an encrypted drive." I just did a whole disk encryption project and tested an encrypted disk from Stonewood in England called FlagStone. Why didn't you include in your article that this encrypted hard drive product was also available?
Robert J Scharf, IT security officer, Federal Government of Canada

Editor's Note Senior technology editor Neil Roiter responds: Thank you for bringing this to our attention; I wasn't familiar with Stonewood. Seagate is the first major vendor to offer hardware-based encrypted drives, aiming to partner with laptop vendors. ASI Computer Technologies is the first of these. Stonewood Electronics, a British company, has been selling encrypted drives for years, for government and other organizations with projects requiring this kind of technology, such as banking and medical companies.
It will be interesting to see over the next couple of years how widely available hardware-based encryption will become among PC vendors.
---
Contact Us
Send your comments to feedback@infosecuritymag.com.
We reserve the right to edit letters for clarity and space.
---
HELP US CELEBRATE 10 YEARS OF INFORMATION SECURITY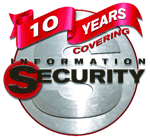 Information Security's December issue will mark the 10th anniversary of our covering the information security market, providing the most comprehensive coverage of the people, trends and products you encounter every day on the job.

This keeper issue will traverse the last 10 years in this industry, featuring articles about the innovators, luminaries, practitioners and events that shaped the direction the information security industry has taken.

We want your help. If you have any feedback on the people or landmark events we should include, or if you'd like to share any anecdotes or even photographs from the last decade, we want to hear from you.

Contact us at feedback@infosecuritymag.com.

December 2007/January 2008 ISSUE
Dig Deeper on Information security policies, procedures and guidelines
PRO+
Content
Find more PRO+ content and other member only offers, here.