Problem solve
Get help with specific problems with your technologies, process and projects.
2006 Products of the Year: Antivirus
Information Security magazine and SearchSecurity.com readers chose the best enterprise antispyware products of 2006.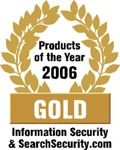 Symantec AntiVirus Corporate Edition
Symantec, www.symantec.com
Continue Reading This Article
Enjoy this article as well as all of our content, including E-Guides, news, tips and more.

By submitting your personal information, you agree that TechTarget and its partners may contact you regarding relevant content, products and special offers.

You also agree that your personal information may be transferred and processed in the United States, and that you have read and agree to the Terms of Use and the Privacy Policy.

Bigger doesn't always mean better -- but the Symantec Anti-Virus Corporate Edition is both widely used and highly effective. In our survey, readers showered it with superlatives like "the best for the desktop," "legendary" and "excellent for our needs," earning it the gold medal in antivirus.

Symantec's AntiVirus Corporate Edition is actually a suite of products that protects against viruses, worms, spam and spyware, and filters content. The technology is deployed on network and e-mail servers and individual workstations, offering virus-fighting capabilities from the gateway to the host.

At a time when malicious code is becoming more nimble and complex, businesses say they need an AV offering that can outrun and outthink attackers. Users applaud Symantec AntiVirus Corporate Edition's frequent signature updates and say that the company's size actually gives its products an edge. "Symantec is better than most because of market share, which equates to research and development dollars," one

respondent comments. As a sign of its ongoing innovation, Symantec recently received a patent for its histogram-based malicious code detection technology, which prioritizes various behaviors to quickly detect whether a piece of code poses a threat. Also, Symantec's new tamper protection feature defends against viruses that attempt to disable security mechanisms.

Symantec also receives high marks for its user interface and administrator-friendly touches, such as centralized configuration, installation and logging. While these features are common to most AV offerings, one user called Symantec AntiVirus Corporate Edition "precise and dependable." Users also appreciate the high quality of Symantec Security Response, a team of security engineers who evaluate threats, update signatures and warn customers of significant risks. And, valuable in an increasingly mobile world, Symantec includes a client compliance technology to make sure all devices connecting to the network through a VPN meet established security policies.

These days, though, the key to Symantec's success may be its integrated approach. At a time when infosecurity departments are overseeing relationships with dozens of vendors and managing countless updates and upgrades, Symantec AntiVirus Corporate Edition seems to simplify things by including spyware and adware protection. Administrators set application-by-application policies via their antivirus management interface. They can automatically remove suspected spyware and clean up registries, files and load points after an infection. LiveUpdate technology sends admins a single update for viruses, malware and spyware.

"Good product, great support," one user noted. "I like that Symantec has integrated antispyware into its antivirus offering."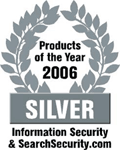 Sophos Anti-Virus
Sophos, www.sophos.com
Tops in vendor support/service thanks to its "outstanding Web site." Users applaud a product that "works as advertised."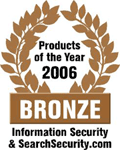 Trend Micro OfficeScan
Trend Micro, www.trendmicro.com
A "top choice" that's "getting better and better." Users give high marks for overall quality, citing its solid interface and small agent footprint.







Dig Deeper on Malware, virus, Trojan and spyware protection and removal
PRO+
Content
Find more PRO+ content and other member only offers, here.