Problem solve
Get help with specific problems with your technologies, process and projects.
2006 Products of the Year: Remote access
Information Security magazine and SearchSecurity.com surveyed their readers to identify the best products of 2006. Here are your choices for remote access solutions.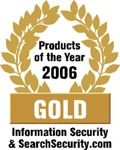 VPN 3000 Series Concentrators
Cisco Systems, www.cisco.com
Continue Reading This Article
Enjoy this article as well as all of our content, including E-Guides, news, tips and more.

By submitting your personal information, you agree that TechTarget and its partners may contact you regarding relevant content, products and special offers.

You also agree that your personal information may be transferred and processed in the United States, and that you have read and agree to the Terms of Use and the Privacy Policy.

With the proliferation of laptops, PDAs and other mobile devices requiring access to the corporate network, a VPN purchase is no longer an impulse -- it's an imperative. The offerings have mushroomed, particularly SSL VPN products, forcing IPsec-dependent market leaders to broaden their scope. Included in this wave are Cisco Systems' VPN 3000 Series Concentrators -- a smart move judging by the number of readers who raved about its endpoint security and ease of use. For this reason, the Concentrators were awarded the gold medal in remote access.

"Concentrators have proven to be the most compatible and secure, and provide the best ease-of-use out of all the remote access devices I have encountered," wrote one enthusiastic user. Others who helped make the series' six models collectively tops were especially pleased with the Concentrators' security, including their firewall capabilities through stateless packet filtering and granular access control. The majority also gave their thumbs-up approval to the wide range of features, documentation and vendor support.

"An excellent tool," said one user.

Scalability is a strong driver. Cisco VPN 3005 and 3015 are designed for

small- to mid-sized enterprises, promising between 100 and 200 simultaneous IPsec sessions, or 50 and 75 WebVPN sessions. The 3020 and higher are geared more toward larger companies, supporting up to 10,000 IPsec, or 500 clientless sessions running concurrently in the 3080 model.

A big plus, according to users, is the VPN series' versatility. Recognizing that SSL VPN providers were gaining market share, Cisco made sure its 3000 series offered both IPsec- and SSL-based connectivity on a single platform. This allows almost any device within the corporate network to establish an end-to-end secure connection using public networks.

In addition, customers like how easily the Concentrators can be managed through their simple Web-based interface to configure mobile devices and monitor all remote-access users. That includes pushing policies and updates through the VPN to users and then scanning for continued compliance before a machine is allowed on to a network.

Some respondents were glad to discover that the VPN 3000 Concentrators work well with other applications.

"[We] rarely have problems with these devices," one user wrote. Another summed it up this way: "[Concentrators are] just plain easy."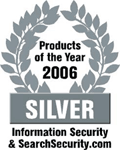 VPN-1
Check Point Software Technologies, www.checkpoint.com
This is the other half of the medal-winning Check Point package (with FireWall-1). One user calls it "the most compatible, secure remote access device." It wins high praise for security, performance and overall quality.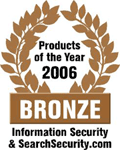 VPN Gateway
Nortel Networks, www.nortel.com
"Stable, reliable, robust. Just keeps working." VPN Gateway users particularly like its performance and give it consistent "excellent" ratings for security.
Dig Deeper on Secure remote access
PRO+
Content
Find more PRO+ content and other member only offers, here.