Email and Messaging Threats (spam, phishing, instant messaging)
Video: The foundation of an email security strategy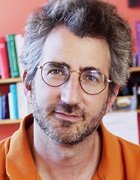 SearchSecurity.com
With this video from the Messaging Security School lesson Email Security Best Practices: Tools, Systems and Threats, you'll learn which standards can help you increase the security of SMTP-based email.
Guest instructor Joel Snyder lays the groundwork for creating a holistic email security strategy, including an explanation of how SMTP works, and a methodology for dissecting and understanding a secure email architecture.
About the expert:
Joel Snyder is a senior partner with consulting firm Opus One in Tucson, Ariz.
 
30 Nov 2008
Disclaimer: Our Tips Exchange is a forum for you to share technical advice and expertise with your peers and to learn from other enterprise IT professionals. TechTarget provides the infrastructure to facilitate this sharing of information. However, we cannot guarantee the accuracy or validity of the material submitted. You agree that your use of the Ask The Expert services and your reliance on any questions, answers, information or other materials received through this Web site is at your own risk.