Attending a TechTarget Event?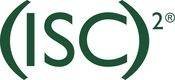 Thank you for your interest in TechTarget events. If you've attended one of our shows, you may be eligible to receive CPE credits. To find out how to claim your credits, please read the rules and regulations below.  
You must have an (ISC)² membership number in order to receive your CPE credits.
Up to 5 CPE credits will be awarded after you've attended one of our events.
Your CPE credits will automatically be entered into your (ISC)² account within 4-6 weeks.