Problem solve
Get help with specific problems with your technologies, process and projects.
Screencasts: On-screen demonstrations of security tools
SearchSecurity.com's screencast series allows top experts to demonstrate popular information security tools and techniques, including tools for vulnerability scanning, network auditing, security reviews and more.
When it comes to analyzing a network, protecting enterprise data or thwarting malware, there are a variety of free...
Continue Reading This Article
Enjoy this article as well as all of our content, including E-Guides, news, tips and more.
and open source tools that security teams can use to get the job done.
In our monthly screencast series, SearchSecurity's best experts will walk you through today's popular information security tools, explaining what they do and how to use them.
Scroll down and view our archive of screencasts on vulnerability management and identification tools, network mapping tools, penetration testing tools and more.
Something missing from our list? If you're looking for an on-screen demonstration of a particular free or open source security or compliance tool that hasn't been featured in our screencast series yet, email us your suggestions.
Screencasts: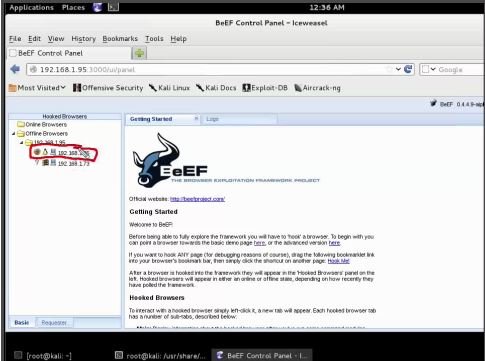 BeEF Project
How to use BeEF, a free penetration testing framework
Keith Barker of CBT Nuggets shows how to use the BeEF Project, a free penetration testing framework, to train employees.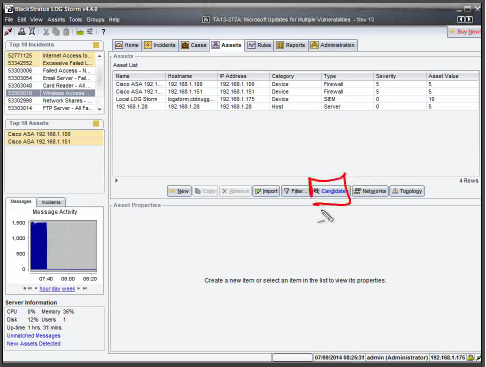 BlackStratus LOGStorm
How to use BlackStratus LOGStorm, a free log management tool
Keith Barker of CBT Nuggets demonstrates how to use LOGStorm, a free log management system from BlackStratus that organizes and prioritizes enterprise log data.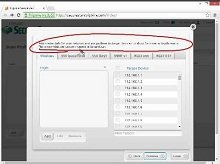 TripWire SecureScan
How to use TripWire SecureScan, a free vulnerability scanning tool
Keith Barker of CBT Nuggets demonstrates how to use TripWire SecureScan, an easy-to-use scanning tool that detects vulnerabilities and identifies servers that are susceptible to Heartbleed.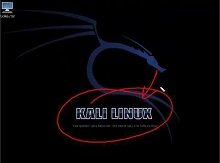 Kismet
How to use Kismet: A free Wi-Fi network-monitoring tool
Keith Barker of CBT Nuggets demonstrates how to use Kismet, a wireless network detector, sniffer and intrusion-detection system. Kismet allows a user to see a list of existing networks and details about each one.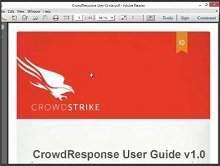 CrowdResponse
Gathering forensic data with CrowdResponse
Keith Barker of CBT Nuggets demonstrates how to use CrowdResponse, a Windows command-line application created by security vendor CrowdStrike, which helps gather detailed information for incident response efforts.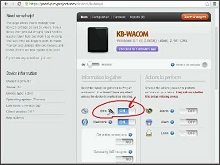 Prey
How to use Prey tracking software to mitigate enterprise BYOD risks
Keith Barker of CBT Nuggets shows how to use Prey to track missing Windows and Mac laptops, as well as smartphones and tablets running iOS and Android.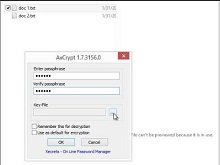 AxCrypt
AxCrypt tutorial: How to use AxCrypt for simple file encryption
Keith Barker of CBT Nuggets provides an AxCrypt tutorial, showing how it makes simple file encryption possible for the average user.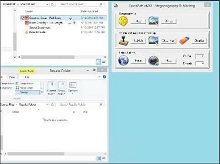 OpenPuff
How to use OpenPuff steganography to send sensitive info securely
Keith Barker of CBT Nuggets explains how to use OpenPuff to hide encrypted data in other files when being sent. OpenPuff is a free tool that gives practically any organization the ability to utilize steganography.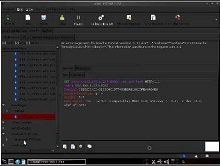 W3af
W3af tutorial: How to use w3af for a Web application security scan
Keith Barker of CBT Nuggets provides a w3af tutorial, showing how w3af's many plug-ins can be used to conduct a thorough Web application security scan.
REMnux
How to analyze malware with REMnux's reverse-engineering malware tools
Keith Barker of CBT Nuggets demonstrates how just a few of the hundreds of tools in REMnux can be used for reverse-engineering malicious software.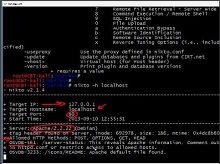 Nikto
How to use Nikto to scan for Web server vulnerabilities
Keith Barker of CBT Nuggets provides a brief Nikto tutorial. Learn how to use Nikto to find vulnerabilities, misconfigurations and outdated software versions on Web servers.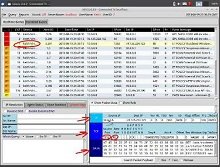 Security Onion
Security Onion tutorial: Analyze network traffic using Security Onion
Keith Barker of CBT Nuggets provides a Security Onion tutorial, demonstrating how even the most budget-conscious organizations can analyze network traffic using the likes of Squil, Snorby and ELSA.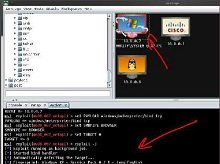 Armitage
Armitage tutorial: How to use Armitage for vulnerability assessments
Keith Barker of CBT Nuggets guides viewers through an Armitage tutorial, from scanning approved enterprise networks to compromising machines with a variety of readily available attack methods via Metasploit.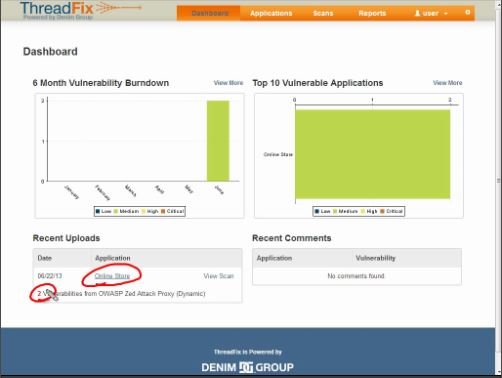 ThreadFix
How to use ThreadFix to simplify the vulnerability management process
Keith Barker of CBT Nuggets demonstrates how Denim Group's ThreadFix helps simplify the enterprise vulnerability management process.
Zed Attack Proxy
Zed Attack Proxy tutorial: Uncover Web app vulnerabilities using ZAP
Keith Barker of CBT Nuggets offers a OWASP Zed Attack Proxy tutorial. Learn how to find and nullify Web application vulnerabilities using ZAP.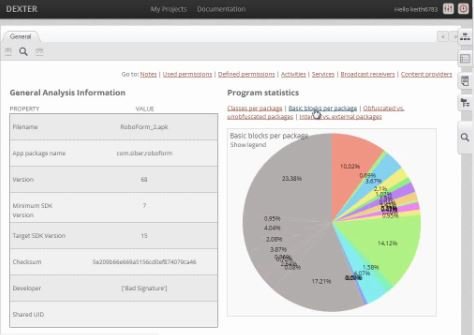 Dexter
Use the Android static analysis tool Dexter to safely deploy apps
Keith Barker of CBT Nuggets details how Dexter can be used for the static analysis of Android applications.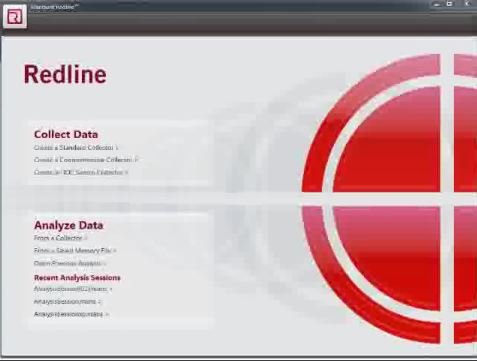 Mandiant Redline
Use the Mandiant Redline memory analysis tool for threat assessments
Keith Barker of CBT Nuggets shows how to use the Mandiant Redline memory analysis tool to conduct threat assessments and defeat rootkits.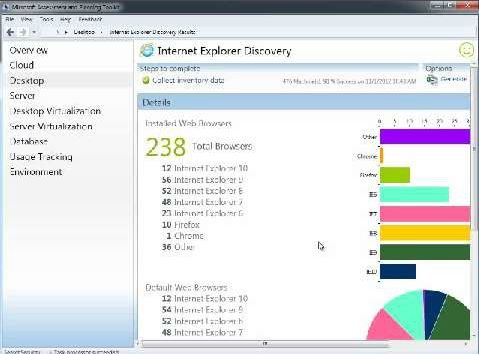 MAP toolkit
How to use Microsoft's MAP toolkit security assessment application
Keith Barker, CISSP and trainer for CBT Nuggets, reveals how to use the MAP Toolkit security assessment application to perform an IT infrastructure assessment and discover what is really on your network.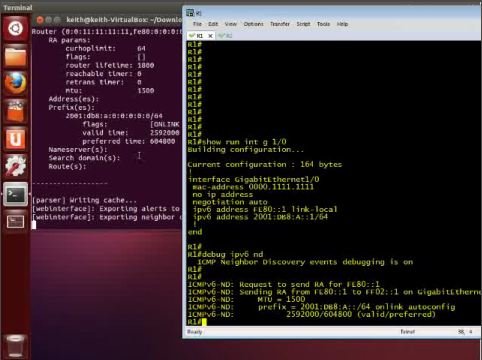 NDPMon
How to utilize NDPMon for better IPv6 monitoring, network visibility
Keith Barker, CISSP and trainer for CBT Nuggets, shows how enterprise users of NDPMon can utilize the free and open-source security tool for more effective IPv6 monitoring.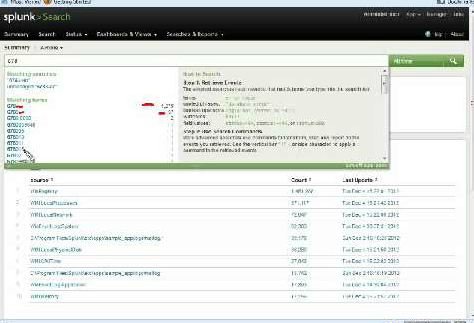 Splunk
Splunk tutorial demonstrates how to use Splunk for security
In this SearchSecurity.com screencast, Keith Barker, CISSP and trainer for CBT Nuggets, provides a tutorial of Splunk to exhibit how to use Splunk for security. Keith analyzes the features available in the free version of Splunk, including a powerful set of predefined searches that can be tweaked to achieve specific results.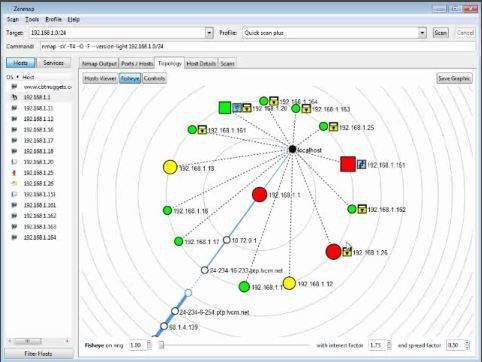 Zenmap
Zenmap tutorial: Mapping networks using Zenmap profiles
In this SearchSecurity.com screencast, Keith Barker, CISSP and trainer for CBT Nuggets LLC, walks users through a Zenmap tutorial. He'll provide a brief overview of Zenmap before delving into all that Zenmap's predefined profiles offer. Keith will also divulge one of the features that sold him on Zenmap's uses: its graphical network topology generator.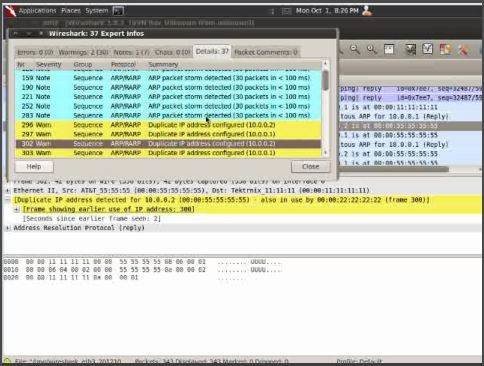 Wireshark
How to use Wireshark to detect and prevent ARP spoofing
In this SearchSecurity.com screencast, Keith Barker, CISSP and trainer for CBT Nuggets, instructs viewers on how to use Wireshark to detect and prevent Address Resolution Protocol (ARP) spoofing attacks. ARP duplicate IP address detection is already turned on by default, but Barker delves further into Wireshark's features to uncover the "Detect ARP request storms" function.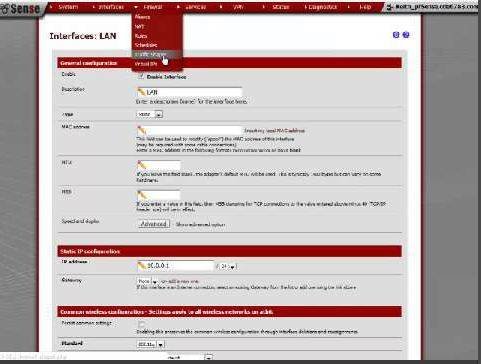 pfSense
Configure pfSense as an SMB-caliber firewall
In this SearchSecurity.com screencast, Keith Barker, CISSP and trainer for CBT Nuggets, provides a brief tutorial of pfSense, a free, open source firewall based on FreeBSD. Barker walks viewers through a configuration of pfSense and shows how to use its main features, including stateful packet filtering.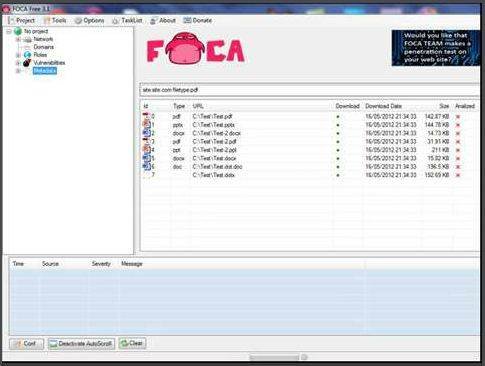 FOCA
Employ the FOCA tool as a metadata extractor
Mike McLaughlin shows viewers how to use the FOCA tool to extract metadata concerning user, system and software information, among others.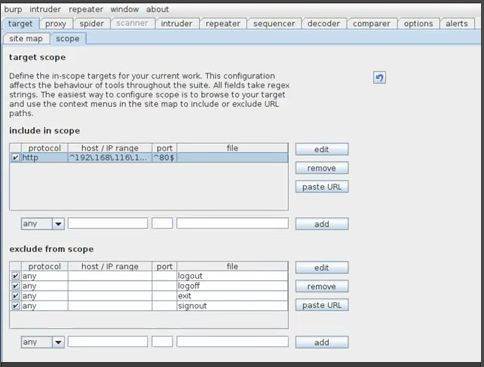 Burp Suite
Burp Suite tutorial highlights Burp Proxy, other key tools
In this screencast, penetration tester Mike McLaughlin offers a brief Burp Suite tutorial that highlights the key features available in both the free and paid versions of the tool.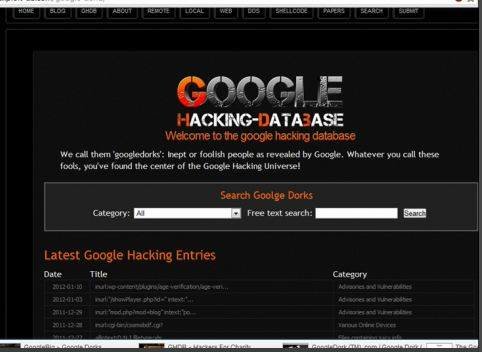 GHDB
How to use GHDB to identify security holes, Googledorks
Mike McLaughlin shows viewers how to utilize the GHDB to identify Googledorks, which are Google search terms that identify security vulnerabilities or collect information from servers.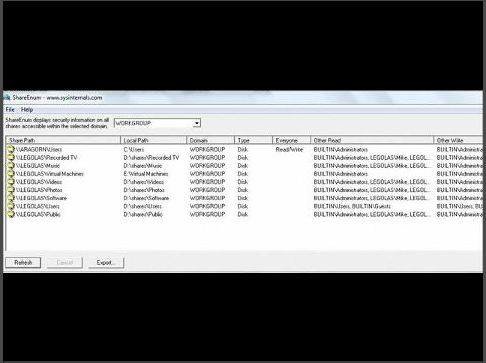 ShareEnum
ShareEnum eases network enumeration, network share permissions
Mike McLaughlin demonstrates how to use ShareEnum, a free tool for network enumeration.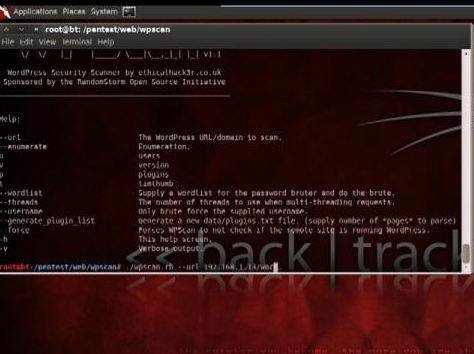 WPScan
How to use WPScan to provide WordPress plug-in security
In this screencast, Mike McLaughlin demonstrates how to use WPScan, a tool that exposes security vulnerabilities in WordPress plug-ins.

MBSA
Windows MBSA scan demo: Conducting a Windows security review
Mike McLaughlin demonstrates the Microsoft Baseline Security Analyzer. He covers how to conduct a Windows MBSA scan that can quickly determine a Window machine's patch levels and other key security settings.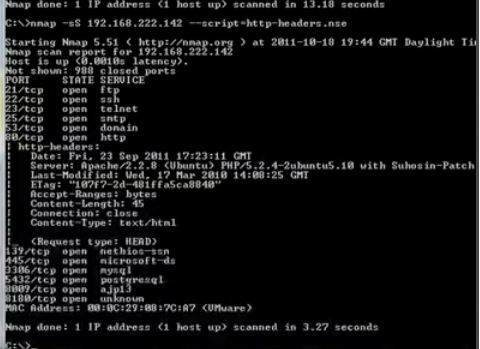 NMAP NSE
NMAP NSE tutorial: Network asset and vulnerability identification
This brief NMAP NSE tutorial shows how to use NMAP NSE scripts to identify potential attack targets, detect versions of various devices and services, and much more.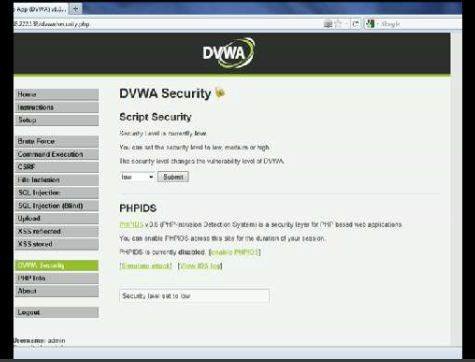 Broken Web Apps
How to use OWASP Broken Web Apps to prevent vulnerabilities
In this video demo, learn how to use the OWASP Broken Web Apps project, which allows would-be pen testers to attack applications that are intentionally insecure in order to help them hone their skills at securing their own apps.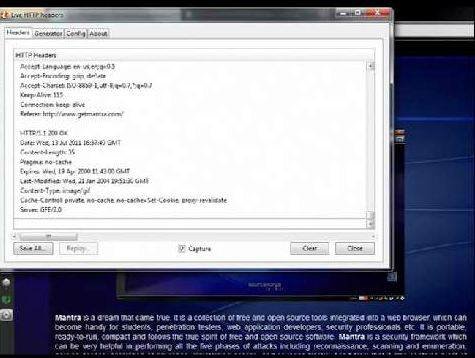 Mantra
An inside look into OWASP's Mantra tool
In this month's SearchSecurity.com screencast video, learn about Mantra from expert penetration tester Mike McLaughlin of First Base Technologies.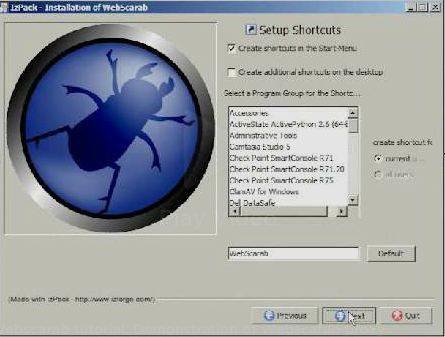 WebScarab
WebScarab tutorial: Demonstration of WebScarab proxy functionalities
In this WebScarab tutorial video, get step-by-step advice on how to install and use this free tool, including the WebScarab proxy features, among others.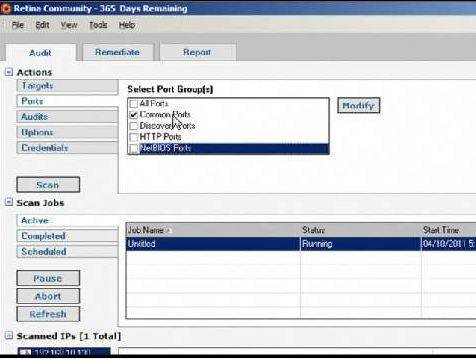 eEye Retina
How to use the free eEye Retina scanner community edition
Looking for a tool that can scan dozens of network ports and, when it's done, create color-coded reports for executives with its findings, all for free? In this screencast, Peter Giannoulis of The Academy Pro explains how to use the free community edition of the eEye Retina scanner.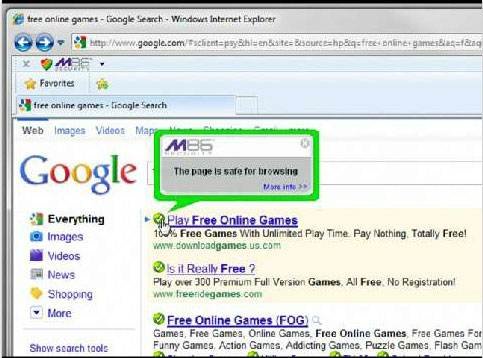 Secure Browsing
Secure Browsing: Free plug-in lessens social networking security risks
Looking for ways to improve employees' browsing security? Learn about the free Secure Browsing plug-in from M86 Security.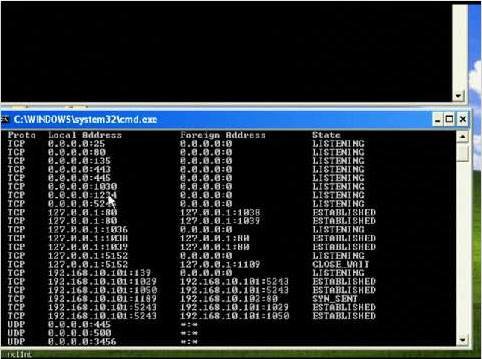 Netcat
Netcat tutorial: How to use the free Netcat command-line tool
Helpful for penetration testers and network admins who need to debug infected systems, the netcat command-line tool boasts many free features for enterprise use.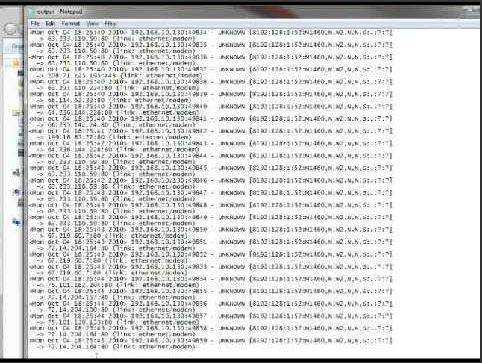 P0f
P0f: A free collection of passive OS fingerprinting tools
Learn how to use P0f to fingerprint any OSes connecting to or from your system, as well as firewalls, IDSes or honeypots for even greater visibility.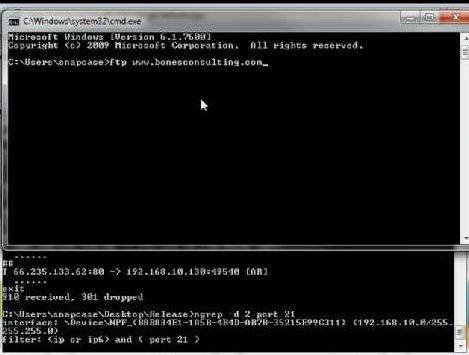 ngrep
ngrep: Learn how to find new malware with ngrep examples
Learn how to use the free tool ngrep to find new malware that antivirus or IPS might not pick up on.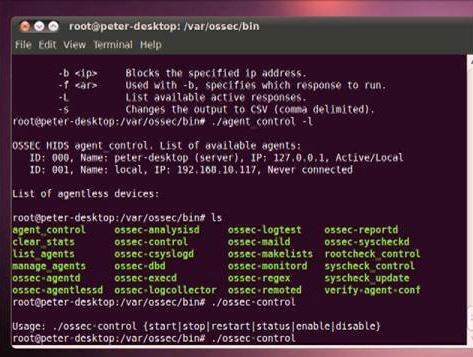 OSSEC Pt. 2
Video: OSSEC screenshots show how to use the free IDS
In part two of this screencast, Peter Giannoulis of TheAcademyPro.com uses OSSEC screenshots to demonstrate a few of the many functions this free IDS boasts.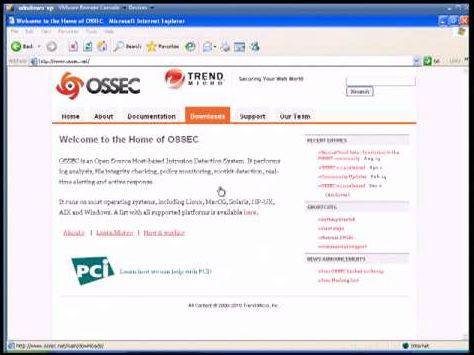 OSSEC Pt. 1
How to install an OSSEC server on Linux and an OSSEC Windows agent
In part one of this screencast, learn how to install the free, host-based intrusion detection system OSSEC, with step-by-step instructions on setting up an OSSEC server on Linux with an OSSEC Windows agent.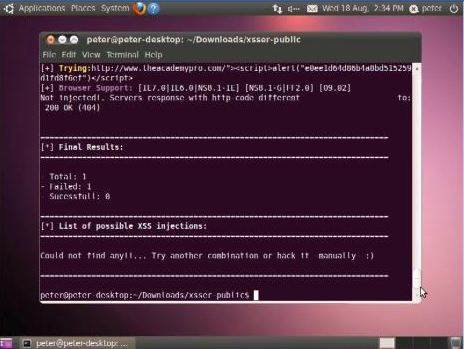 XSSer
XSSer demo: How to use open source penetration testing tools
In this video demo, learn how to use XSSer, open source penetration testing tools for detecting various Web application flaws and exploiting cross-site scripting (XSS) vulnerabilities against applications.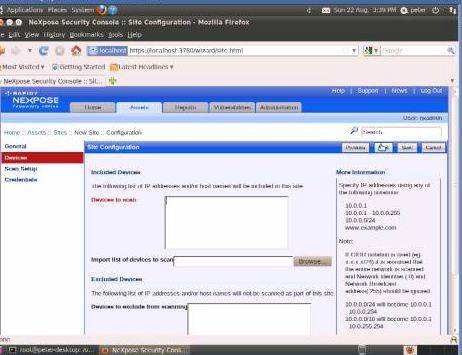 NeXpose
How to use NeXpose: Free enterprise vulnerability management tools
Learn how to use NeXpose Community Edition, a free collection of vulnerability management tools that offers pre-defined scan templates, and the ability to scan networks, OSes, desktops and databases.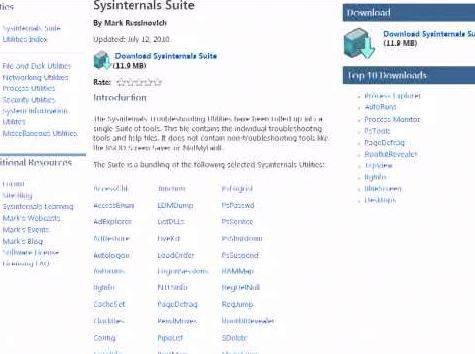 Sysinternals
Using the Microsoft Sysinternals suite for a computer systems audit
If you're an auditor, or are looking to perform an internal audit, Microsoft's suite of Sysinternals tools could greatly help you. Learn how to use these free tools in this video.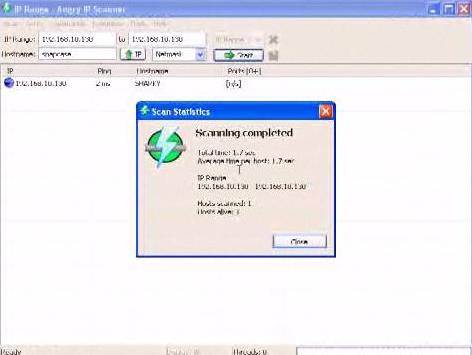 Angry IP
Free port scan: How to use Angry IP scanner
This month, Peter Giannoulis from TheAcademyPro.com shows how to use the Angry IP scanner for a thorough, free port scan that gathers MAC address, port, hostname and NetBIOS information.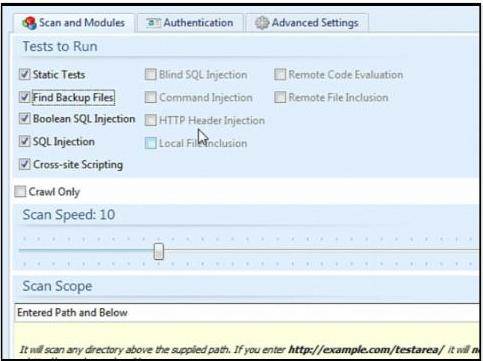 Netsparker
Netsparker: Free Web app security testing tool
Learn how to use the community version of Netsparker: A Web app testing tool that scans and tests for vulnerabilities such as SQL injection and cross-site scripting. And the best part? The community version is entirely free.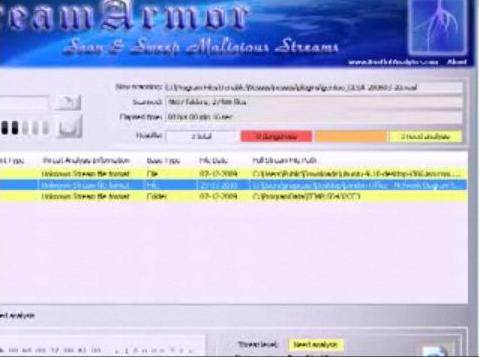 StreamArmor
Detect rootkit alternate data streams (ADS) with StreamArmor
In this month's screencast, Peter Giannoulis of TheAcademyPro.com explains how to use StreamArmor to detect alternate data streams that may be hiding rootkit data.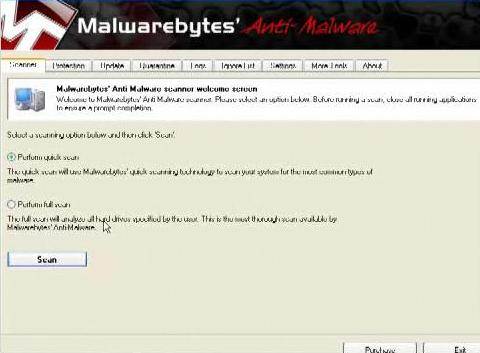 Malwarebytes
How to use Malwarebytes to scan for and remove malware
Peter Giannoulis offers a video demonstration of Malwarebytes' Anti-Malware, a free tool that can eliminate many of the especially difficult or hidden viruses and malware on infected machines.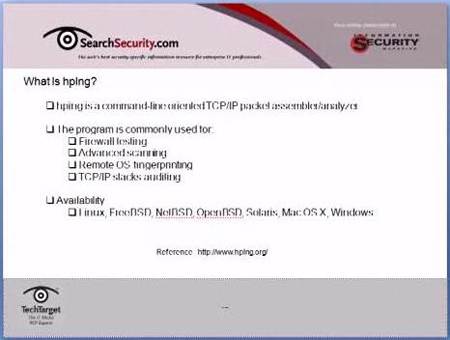 hping
How to use hping to craft packets
In this month's screencast, Peter Giannoulis of TheAcademyPro.com explains how to use the hping command-line tool to craft packets for numerous security scenarios in Windows, Mac, Linux and Unix OSes.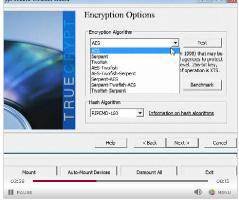 TrueCrypt
How to use TrueCrypt for disk encryption
In this month's screencast, Peter Giannoulis of TheAcademyPro.com details how to not only use Truecrypt to create an encrypted drive on a Windows PC, but he also explains how to create a hidden drive within a drive as an additional data protection measure.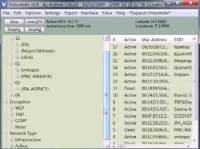 Vistumbler
Find rogue wireless access points with Vistumbler
The wireless detection tool Vistumbler is a lot like Netstumbler, except it supports Windows Vista and Windows 7. In this demo, learn how to use the tool to find rogue wireless access points on your network. Peter Giannoulis also reveals how to export access point GPS locations to Google Earth.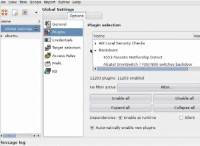 OpenVAS
How to launch an OpenVAS scan
Watch Peter Giannoulis as he demonstrates OpenVAS, an open vulnerability assessment system. OpenVAS is a free network secuity scanning tool, much like Nessus. In his presentation, Peter explores the tool's set of NVTs, or network vulnerability tests, that will detect security problems in remote systems and applications.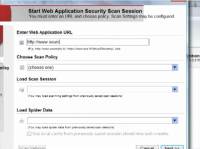 N-Stalker
Scanning with N-Stalker offers basic Web application security assessment
This month, Peter Gianonulis reviews a valuable Web application scanner that will assess your publicly facing servers, detect vulnerabilities and mitigate threats. Peter demonstrates how to conduct a basic assessment for Web spidering, HTTP fingerprinting and cross-site scripting. In fact, N-Stalker has 20,000 signatures -- not bad for a free product.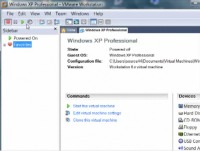 BackTrack 4
BackTrack 4 offers full pack of penetration testing tools
This month, Peter Giannoulis provides a demo of BackTrack 4, the final version of the venerable pen-testing live Linux-based CD distribution. The penetration testing tools are installed and ready to go, and they can save you valuable time. Watch as Giannoulis samples the many testing features and demonstrates how to get BackTrack 4 up and running in a virtualized environment.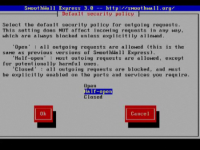 Smoothwall
Smoothwall offers firewall defense in lean times
You may think that Linux distributions are only for the highly trained IT professional, but Smoothwall, in fact, requires no knowledge of Linux whatsoever. Peter Giannoulis, in his latest screencast, shows you the features of the open source firewall and how to install it in a VMware image.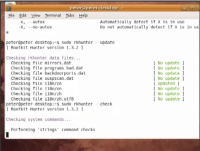 Rootkit Hunter
Rootkit Hunter demo: Detect and remove Linux rootkit
Peter Giannoulis looks at a a free, Linux-based malware detection tool and rootkit scanner: Rootkit Hunter. The tool, which scans for backdoors and local exploits, can also detect behavior that may not be easily caught by AV, including default files and hidden files used by rootkits.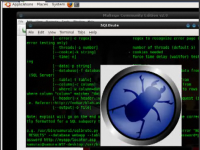 Samurai
Samurai offers pen-testing nirvana
In this screencast, Peter Giannoulis reviews the Samurai Web testing framework, a collection of the best Web penetration testing tools put together on a a live Linux CD. If you're a pen tester, or if you perform vulnerabilitiy assessments, you don't have to build all of these tools on your own dedicated operating system.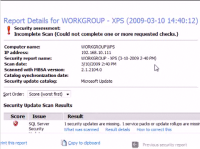 MBSA
How to perform Microsoft Baseline Security Analyzer (MBSA) scans
Learn about the Microsoft Baseline Security Analyzer (MBSA), a free tool provided by Microsoft finds misconfigurations in Windows operating systems. The MBSA uses Microsoft's recommended security configuration to determine how you can further secure your system.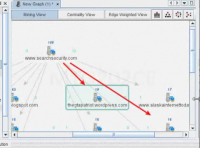 Maltego
Maltego demo: Identifying a website's trust relationships
Learn how the Maltego tool can be most effectively used during the information-gathering phase of a penetration test. In this on-screen demo, Peter Giannoulis reveals some of the trust relationships of SearchSecurity.com itself.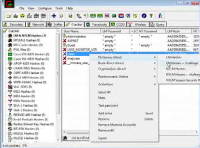 Cain and Abel
Recovering lost passwords with Cain & Abel
Brute-forcing Windows passwords is easier than you think. Peter Giannoulis explains how the Cain and Abel tool can be used to recover your precious credentials.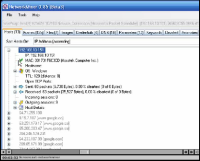 Network Miner
How to gather host-level data with Network Miner
One particular open source network sniffer hasn't received the attention that it deserves, at least according to Peter Giannoulis. Watch as Peter demonstrates how to use Network Miner, a free, Windows-based tool, to identify ports, protocols, operating systems and other services.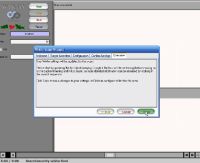 Metagoofil
Collecting metadata with Metagoofil
Metagoofil, a free tool, provides users with the ability to extract hidden metadata from public documents, including Word docs, PowerPoints and PDFs. Learn how penetration testers can use this tool to analyze a network and assess the security of a website or Web server.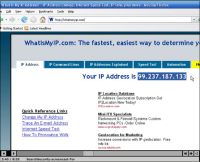 Tor
How Tor improves Web surfing privacy and security audits
Tor, a security tool that permits anonymous Web surfing, can be used for both good and bad. In this demonstration, learn how network administrators can mask their locations and improve their audits.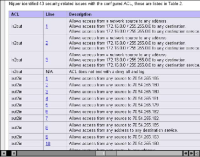 Nipper
How to use Nipper to create network security reports
Nipper, a free and open source network infrastructure parser, can do more than make your config look pretty. Learn how the tool can produce security audit reports on your network devices. Peter Giannoulis demonstrates how to review your network topology and see where you can enhance it.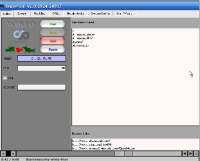 Wikto
How to use Wikto for Web server assessment
Penetration testers who are looking for flaws in their Internet-facing Web servers can use the freely available Wikto. See for yourself what kinds of information that Wikto can gather about a specific website -- including its good and bad directories -- and which plug-ins will allow you to get the most out of the free tool.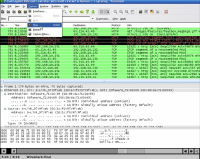 Wireshark
Catching network traffic with Wireshark
Wireshark, a favorite network protocol analyzer, has plenty of forensic capabilities. See the kinds of traffic that the free tool can catch, including files from tcpdump, Microsoft Network Monitor, Sniffer Pro -- and even recorded VoIP calls.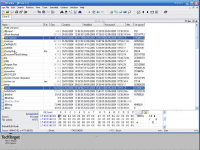 WinHex
Recovering lost data with WinHex
WinHex performs forensics and also specializes in low-level data processing, drive imaging and file or program analysis. It can even prevent security leaks because of its ability to destroy or wipe data securely. Watch Peter Giannoulis as he reviews one of the Winhex's main functions: its ability to find and return deleted folders and lost data.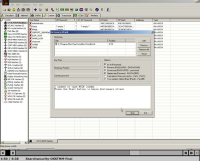 OSSTMM
An introduction to the Open Source Security Testing Methodology Manual
The Open Source Security Testing Methodology Manual (OSSTMM) allows you to perform many security tests on your firewalls, intrusion detection systems, passwords and much more. Watch Peter Giannoulis as he introduces the manual and demonstrates how it can be used to defend machines from a brute-force dictionary attack. Learn which parts of a security architecture need to be tested and how to properly measure your results.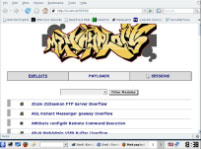 Metasploit
Penetration testing with Metasploit
Metasploit allows hackers and security professionals alike to examine how well a given system can handle known exploits and payloads. Expert Peter Giannoulis demonstrates how the freely available tool can be used to test commercial and custom-made applications, servers and operating systems. In his presentation, Giannoulis shows how one unfortunate Windows user's machine can be easily taken advantage of.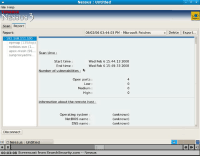 Nessus
Finding vulnerabilities with Nessus
Nessus is the granddaddy of all information security tools. While no longer an open source tool, it still exists as freeware and is actively supported with new signatures. In this screencast, Peter Giannoulis of Bones Consulting demonstrates how enterprises can use Nessus to assess vulnerabilities and help protect critical systems and networks.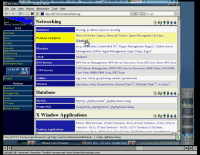 Network Security Toolkit
Opening up the Network Security Toolkit
Built upon Insecure.org's "100 Best Tools," the Network Security Toolkit is improving the jobs of information security professionals everywhere. Tom Bowers, managing director of security think tank and industry analyst firm Security Constructs, uses this latest screencast to explore the collection of networking and security gear. Bowers reviews the basics of the browser-based security toolbox, including proper configurations and tool selection.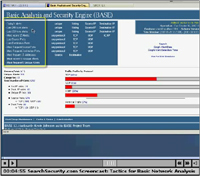 Snort
Snort -- Tactics for basic network analysis
Snort is a robust tool that can be used in a number of ways to assess the security posture of a network, but it takes time to learn, and it can be tricky to obtain all the data that Snort can provide. SearchSecurity.com contributor Tom Bowers provides a demo for those using the tool for the first time. Bowers offers a brief introduction and history of Snort and explains what the IDS can do for information security pros.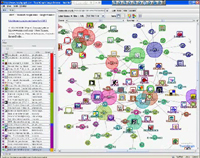 Google hacking
Google hacking, infosec style
Search engines and related tools are not only handy when it comes to finding information on the Web, but they can also help security professionals ensure an organization's intellectual property doesn't slip off the network and into the public domain. Tom Bowers demonstrates how a few basic "Google hacking" methods can offer fascinating competitive intelligence for your enterprise. .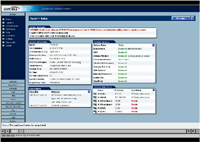 UTM
How to configure a UTM device
Unified threat management technologies provide protection against various network attacks, but properly configuring UTM boxes can be a whole other battle. In this exclusive screencast, expert David Strom gives an easy-to-follow, on-screen demonstration of the configuration options available in SonicWall's unified threat management product. In simple steps, Strom explains how to set up a SonicWall box, interpret its alerts and adjust security policies accordingly to ensure that a network has optimum protection.


This was last published in
February 2010
Dig Deeper on Open source security tools and software