Meet the Editors
SearchSecurity and Information Security magazine have a team of dedicated editors who bring you the best and most timely security information available ... all at no cost to you. Our staff researches, writes and even aggregates information from across the Web on a daily basis to ensure you're always up to date on the latest news and technology updates. We also keep in constant contact with our site members, subscribers and top technical experts to bring you a constant stream of fresh, original content. Here's a look at who's behind the site: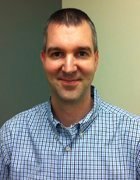 Rob Wright Site Editor rwright@techtarget.com
Rob Wright has been writing about technology for more than 15 years. He previously served as a managing editor and senior editor at CRN.com. Prior to joining CRN, he worked for Tom's Hardware Guide and covered PC technology, gaming and digital entertainment. He began his career as a technology reporter in 2000 with VARBusiness, where he served as a senior editor. Before becoming a technology journalist, Rob served as both a daily newspaper report in Virginia. Rob graduated from the University of Richmond in 1997 with a double major in English and journalism. He enjoys Star Trek, science fiction novels and building custom PCs.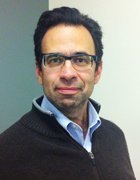 Peter Loshin Site Editor ploshin@techtarget.com
Peter Loshin was previously a technical editor for software reviews at BYTE Magazine, as well as a TCP/IP network engineer at a research laboratory in Cambridge, Mass. As a freelance writer, Peter's work appeared in leading publications including Information Security magazine, Network World, Computerworld, PC Magazine, PC World and many others. He has written several books, including TCP/IP Clearly Explained and Simple Steps to Data Encryption: A Practical Guide to Secure Computing.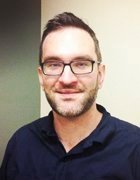 Michael Heller Senior Reporter mheller@techtarget.com
Michael Heller is a senior reporter for SearchSecurity. He reports on daily news in the IT/infosec world, covering both the most relevant stories, as well as those that require more in-depth analysis. He joined SearchSecurity in January 2015 after four years writing about consumer hardware and software in the mobile ecosystem. Before setting down his career path in tech news, Michael was a bit of a nomad, having lived in both Montreal and Osaka for extended periods.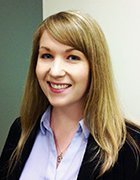 Madelyn Bacon Assistant Site Editor mbacon@techtarget.com
Maddie attended Salve Regina University, where she graduated in 2012 with a B.A. in mathematics and a minor in information systems management. She previously worked in the Infrastructure department of GTECH Corp. in Rhode Island where she built and configured virtual machines. As assistant site editor, her duties include keeping SearchSecurity and SearchCloudSecurity updated on a daily basis, overseeing the team's Twitter feeds, editing multimedia content, managing expert contributions and writing the weekly news roundup.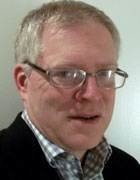 Robert Richardson Editorial Director rrichardson@techtarget.com
Robert Richardson currently serves as editorial director of TechTarget's Security media group. Prior to this post, he was editorial director at Black Hat, developing online products for the highly successful computer security conference. He spent several years as the director of the Computer Security Institute, where he was on staff from 2003 through early 2011.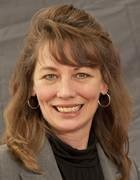 Kara Gattine Executive Managing Editor kgattine@techtarget.com
In her role as executive managing editor, Kara coordinates and oversees the creation, editing and production of editorial projects along with the site teams and contributing writers, leveraging that into comprehensive site features and multimedia for the websites in the Networking and Security media groups including; SearchNetworking.com, SearchSecurity.com, SearchUnifiedCommunications.com and SearchCloudSecurity.com. She works closely with the editors to keep the sites focused on the information needs of networking and security professionals and IT decision-makers. With 17 years of experience in computer technology and more than 12 years of experience covering the networking, security and mobile markets with TechTarget, Kara understands the critical issues that enterprise networking and security pros face and delivers quality content that will help them address their greatest challenges.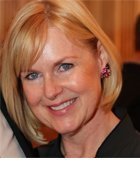 Brenda Horrigan Managing Editor bhorrigan@techtarget.com
Brenda L. Horrigan, Ph.D., is the managing editor for both the Security and Networking media groups at TechTarget. An expert writer, researcher and editor, she has more than 20 years of experience in publishing, with more than five years focused on the IT market. She produces a variety of e-publications for an audience of IT professionals and works closely with both in-house editorial staff and industry experts.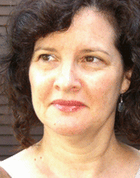 Kathleen Richards Editor krichards@techtarget.com
Kathleen Richards is the features editor of Information Security magazine.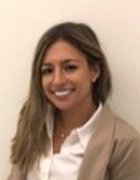 Lena Young Editorial Assistant lyoung@techtarget.com
Lena Young is an editorial assistant for TechTarget's Security Media Group through Northeastern University's co-op program.