Q
Problem solve
Get help with specific problems with your technologies, process and projects.
Preventing Web database access with a triple-homed firewall
Mike Chapple discusses database security best practices and how to protect against unauthorized Web access by using a triple-homed firewall.
From a network topology perspective, what's the most effective way to ensure our database isn't accessed from the Web, either via search engines or otherwise?
The best way to prevent access to your database from the Web is to completely block all access to your database from the Web, and verify you've done so successfully.
Using firewalls to prevent all direct access from the Internet to a database server is foremost among generally accepted database security best practices on the infosec landscape. The most common way of achieving these best practices is with a triple-homed firewall, as illustrated below: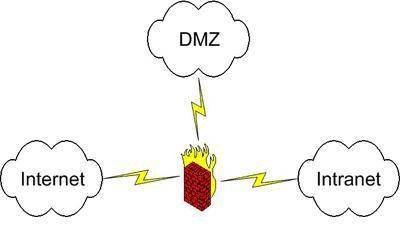 Your database server, accessible only to systems within your organization, should be located in the intranet zone. The firewall should be configured in a manner that prohibits any direct access from the Internet to the intranet.
You may, of course, wish to have database-driven Web applications that are publicly accessible. In that scenario, you should place the Web server in the DMZ, where it is accessible to users on the Internet and can access the database server on the intranet. The Web server then serves as a buffer between end users and the database server, prohibiting direct Web database access.
Finally, be sure to document and verify your configurations and ensure the network and database are hardened against attacks. Even the most securely designed network-database architecture can be defeated if firewall rules are misconfigured or important updates aren't applied. If your organization has database-driven Web applications, you should take care to ensure they have been hardened against SQL injection and similar attacks that might allow an attacker to leverage the Web server to gain access to the underlying database.
This was last published in
July 2012
Dig Deeper on Data security technology and strategy
Explore the differences between wired and wireless network security, and read up on best practices to ensure security with or without wires. Continue Reading
Choosing to encrypt confidential data with AES or DES encryption is an important cybersecurity matter. Learn about the important differences between ... Continue Reading
It's not possible to eradicate the risk of DoS attacks, but there are steps infosec pros can take to reduce their impact. Mike Chapple shares ... Continue Reading