News
Stay informed about the latest enterprise technology news and product updates.
LogLogic-Exaprotect deal reflects SIEM-log management bond
It's not exactly a surprise that LogLogic acquired Exaprotect. The two partnered up in February to add Exprotect's SEM engine as a module riding atop LogLogic's log management/analysis platform.

Download this free guide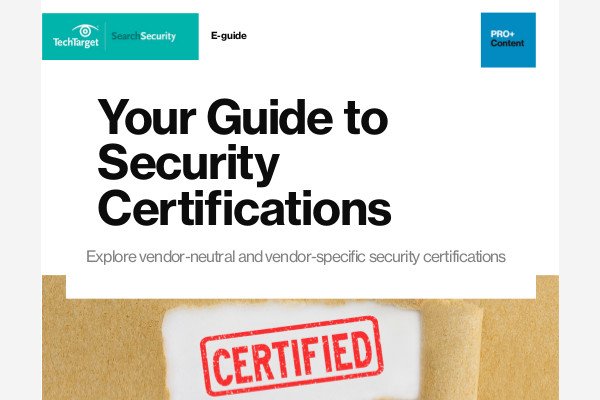 Your Guide to Info Sec Certifications
We've collected 30+ certifications for you. Which vendor-neutral and vendor-specific security certifications are best for you? Save time by downloading our list organized by experience level.
The pending deal, announced Wednesday at RSA, is something of an indication that the log management and SIM/SEM/SIEM markets are becoming too closely integrated to distinguish. (Pick your acronym. At RSA this week, Forrester's John Kindervag suggested "SIRS" — Security Information Reporting System, suggesting that these tools' primary value was in reporting and compliance, rather than security).
In the end it's all about collecting and analyzing information analysts can use for compliance, operational efficiency, forensics, and, maybe, security.
Regulatory compliance, particularly PCI, has driven sales of both log management and SIEM, transforming log management from a niche market to something of a must-have. Major SIEM vendors like ArcSight, seeing these hungry upstarts doing well, were quick to spin off separate log management products or modules to get a piece of the action.
Meanwhile, log management vendors have had some SIEM-like capability, a sort of SIEM Light. It makes sense that LogLogic is building on its success to provide a fuller package. Along with the SEM offering, the company announced a database monitoring and auditing module (partnering with an unnamed DB monitoring partner) and Compliance Manager, automating compliance approval workflows and review tracking.
The Exaprotect acquisition also brings in Solsoft Change Manager, providing configuration management capabilities, which will round out the LogLogic package nicely for both compliance and operational control once the products are integrated.