News
Stay informed about the latest enterprise technology news and product updates.
McAfee buys ScanAlert
On the heels of its acquisition of SafeBoot, McAfee on Tuesday said it's buying ScanAlert, a supplier of Web site security certifications, for $51 million.

Download this free guide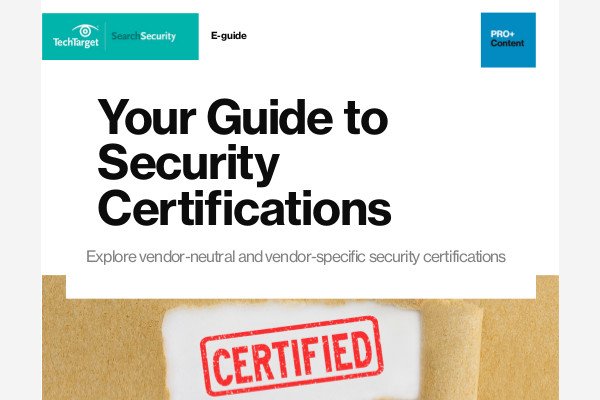 Your Guide to Info Sec Certifications
We've collected 30+ certifications for you. Which vendor-neutral and vendor-specific security certifications are best for you? Save time by downloading our list organized by experience level.
Napa, Calif.-based ScanAlert audits and certifies the security of more than 75,000 Web sites. Its Hacker Safe certification is displayed by big-name brands like Guess and Petco. McAfee will integrate ScanAlert's service into its SiteAdvisor Web rating system, which warns users about malware-infested or otherwise risky Web sites.
If certain performance targets are met, the deal will cost McAfee another $24 million. The acqusition is expected to close in the first quarter of 2008. McAfee will integrate ScanAlert into its Web Security Group.
Earlier this month, McAfee acquired data encryption and access control vendor SafeBoot for $350 million to boost its endpoint security product offerings. In a report, Andrew Braunberg of CurrentAnalysis wrote that the deal made sense from a product development direction but added that the price tag seemed steep.
Interestingly, while McAfee continues in an acquisitive mode, Braunberg recommended in a separate report that the vendor should seriously consider any offers to be acquired.
"With the recent acquisitions of RSA and ISS, the security market has entered a new phase of consolidation and appreciation by the larger IT infrastructure vendor community," he wrote. "McAfee would be a smart acquisition for any number of players including identity management, systems management, or network management vendors. Again, while the possibilities are many, two examples are HP and Novell."