News
Stay informed about the latest enterprise technology news and product updates.
Richard Bejtlich: I'm not dead
Richard Bejtlich wants the world to know that he's not going anywhere.
Bejtlich, president and CEO of TaoSecurity, is joining General Electric as director of incident response, and he's worried about assumptions that this spells the end of his popular TaoSecurity blog and other pursuits.

Download this free guide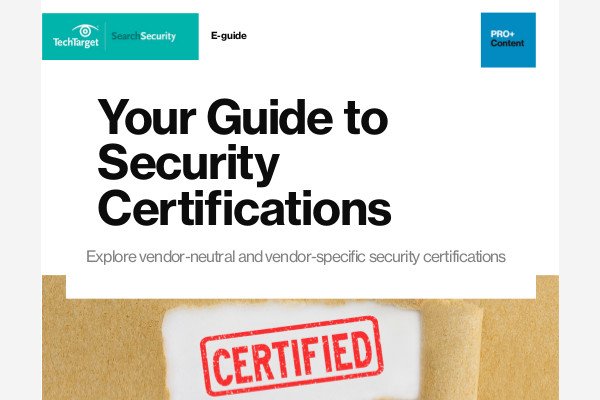 Your Guide to Info Sec Certifications
We've collected 30+ certifications for you. Which vendor-neutral and vendor-specific security certifications are best for you? Save time by downloading our list organized by experience level.
By submitting your personal information, you agree that TechTarget and its partners may contact you regarding relevant content, products and special offers.
You also agree that your personal information may be transferred and processed in the United States, and that you have read and agree to the Terms of Use and the Privacy Policy.
Some suggest his new job will leave him too busy for his other pursuits. Here's one take from the Rational Security blog: "It's a bittersweet moment as while GE gains an amazing new employee, the public loses one of our best champions, a fantastic teacher, a great wealth of monitoring Tao knowledge and a prolific blogger."
Bejtlich insists in his blog that he isn't going away:
"Several of you leaving comments, posting your own blog entries, and sending me email seem to think my job at General Electric means I am dead. I am not dead, God willing. Let me reprint the second-to-last paragraph from that post: What about writing here, or articles, or books? My boss supports my blogging and writing. I have never made a practice of posting "Look what I found at this client!" and he does not expect me to start doing so at GE. You can expect to read more about the sorts of techniques I'm using to address security concerns but never incident specifics or any information which would compromise my relationship with GE. The same goes for articles and books. I plan to continue writing the Snort Report and eventually write the new works listed on my books page."
He said his blog has never been a site for "tell-all" activity, that he started it while working at Foundstone. He continued to maintain the blog while at ManTech and during his run with TaoSecurity. And so, he says, "I intend to remain blogging, time- and interest-willing."
Technorati Tags: Bejtlich, Tao+Security, General+Electric,