Evaluate
Weigh the pros and cons of technologies, products and projects you are considering.
Endpoint security tools: A buyer's guide
In this SearchSecurity buyer's guide, learn why it's important to have endpoint security tools, as well as how to procure and buy the right antimalware protection products for your organization.
Introduction
Malware writers are becoming more sophisticated and the threats to data privacy and security, and the risk of unauthorized access to proprietary or confidential information, are accelerating. Endpoint security tools are tasked with thwarting these threats -- hundreds of thousands of different kinds are now in the wild -- by stopping them from infecting computers, including virtual desktops and mobile devices, as well as workstations and laptops.
This type of antimalware protection is an essential layer in any organization's defense arsenal to ensure strong protection against malware. In addition, organizations that fall under the regulatory umbrella of laws such as the Gramm-Leach-Bliley Act and the Health Insurance Portability and Accountability Act, or adhere to PCI DSS standards for accepting payment cards, must implement antimalware security as a part of their compliance requirements.
In this buyer's guide, readers will learn how endpoint security tools work, as well as how to identify the scenarios for use and implementation when evaluating the security technology for deployment. It also lays out what organizations need to know before making an investment in antimalware protection, and presents direct comparisons and product overviews of some of the top endpoint security tools on the market today.
1

What is...?

-
The evolution of antimalware protection technology
Learn how endpoint antimalware protection guards end-user devices and the networks they connect to from malicious code.
Feature
Learn about antimalware protection and how endpoint security technology can prevent malware from infecting end-user computers and corporate networks. Continue Reading
2

Do I need…?

-
The business case for antimalware protection
Find out why all organizations, no matter their size, need to protect endpoints with antimalware products.
Feature
All organizations need to protect their endpoints from outside malware with antimalware products, which are essential to an enterprise-wide security strategy. Continue Reading

Download this free guide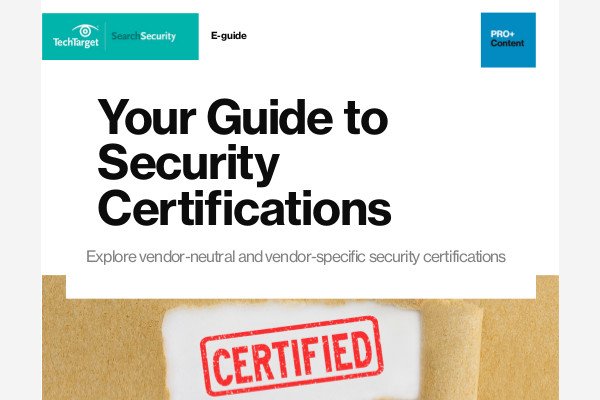 Your Guide to Info Sec Certifications
We've collected 30+ certifications for you. Which vendor-neutral and vendor-specific security certifications are best for you? Save time by downloading our list organized by experience level.
3

How to buy…?

-
Procuring endpoint security tools
Explore key criteria for evaluating endpoint security products to determine the best option for your organization.
Feature
Expert contributor Ed Tittel explores key criteria for evaluating endpoint security products to determine the best option for antimalware protection for your organization. Continue Reading
4

Which should I buy?

-
The top endpoint security tools compared
What makes a particular endpoint antimalware product right for an enterprise? Here we compare several leading endpoint protection vendors and review the pros and cons of their products to help you decide which might be right for your organization.
Feature
Expert Ed Tittel examines the top endpoint antimalware protection products for small, midsize and large enterprises and how they stack up against one another. Continue Reading
5

Top product overviews

-
A who's who of the market-leading endpoint security vendors
Endpoint security is a key component of an enterprise's desktop and laptop security strategy. Here's a look at some of the top endpoint security tools on the market.