 BACKGROUND IMAGE: iSTOCK/GETTY IMAGES
Select the vulnerability management tool that fits your business needs
Last updated:December 2016
Editor's note
The business case for adopting a vulnerability management tool is quite evident. All businesses experience security breaches and have defensive weaknesses, and vulnerability management helps mitigate those risks and breaches.
What's less clear is which vulnerability management tool security administrators should select for their organization. This buyer's guide outlines what vulnerability management tools do to protect a company's assets and lays out the benefits of adopting such tools. It presents key criteria for businesses to look for when purchasing vulnerability management tools, and then offers a comparison of the top tools in the market today.
Selecting vulnerability management tools is not as easy as defining the need for them. Business size and type matter in this decision. A manufacturing plant has different financial means than a small chain of hardware stores. Enterprises have vastly different infrastructures and security needs than small and medium-sized businesses (SMB). Knowing which features and capabilities match up best with a company's size, infrastructure and industry is the key to selecting the most appropriate vulnerability management tool.
Even with the full arsenal of security tools at their disposal -- firewalls, intrusion detection systems, VPNs and endpoint protection -- companies are still susceptible to security breaches, and there are seemingly new threats every day. Often, these threats exploit existing, known vulnerabilities that organizations should already have addressed. All vulnerability management tools scan networks searching for these cracks in the fortress. They provide detailed reports on breaches or attacks that are discovered and provide security admins with remediation techniques to address them.
It's clear what vulnerability management tools can do to protect assets. But what can they do for a company's other resources? The best vulnerability management tool saves a company time. It provides continuous or daily scans of both internal and external networks, running on an automated basis. Some vendors provide preconfigured, automated scans that can help cut down on the time spent running them.
Vulnerability management tools also offer perspective. Once the tools discover and define a flaw, they produce reports that diagnose the issue and prescribe a solution. Some vendors offer a prioritization feature which assesses the risk attached to each discovered vulnerability and the cost of each solution. This gives a company context into what kind of attack it is dealing with and how the attack can affect the company financially and legally.
This buyer's guide is designed to help security admins make the right decision for their company when it comes to selecting the best vulnerability management tool.
1

Business cases for vulnerability management tools

The business case for vulnerability management tools may be an obvious one, but organizations are still attacked every day. The number of successful threats and intrusions is staggeringly high. No matter if it's a small business or a global enterprise, the need for a vulnerability management tool is apparent.
2

Evaluating vulnerability management tools

Selecting the right vulnerability management tool begins with knowing how to evaluate one. Ease of use, enterprise features and support for mobile and cloud infrastructures are just some of the key criteria to consider.

Download this free guide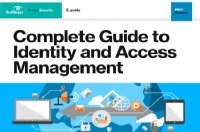 Download: Your Complete Guide to IAM
Utilize this 66-page IAM guide to help you stay on top of the latest best practices and techniques. Security expert Michael Cobb explores the risks and rewards of biometrics measures and multifactor authentication, how organizations can assess if it is time to modernize IAM strategies, and much more.
3

What are the best vulnerability management tools for you?

The top vulnerability management tools in the market each have their own unique features and do different things well. See how they compare to each other in terms of price, reporting and keeping abreast of current vulnerabilities.
4

Deep dives in vulnerability management products

To see if a vendor truly meets your businesses' needs, read these in-depth vulnerability management tool overviews.