Get started
Bring yourself up to speed with our introductory content.
The best email encryption products: A comprehensive buyer's guide
Email encryption is a critical part of an enterprise security suite. In this buyer's guide, Karen Scarfone walks you through the buying process for the top email encryption products on the market.
Introduction
Securing email is a critical part of enterprise security. Email encryption software ensures the confidentiality and integrity of email messages over a network. These messages are not traditionally protected by network security measures such as SSL/TLS, and the risk of interception exists even between users within the same organization.
Due to the cost of deployment, email encryption products are mostly used by organizations that host their own email services -- businesses that outsource their email such as SMBs are probably better off contacting their email service provider. For larger enterprises, however, dedicated email encryption software requires less money and training than implementing alternatives like a public key infrastructure.
This buyer's guide takes a look at the evolution of email encryption software, and explores the best use cases for its implementation. It also discusses critical purchasing criteria and provides a comparison of the best email encryption products on the market.
1

What is it?

-
The evolution of email encryption products in the enterprise
Because traditional network security measures do not protect email passed between users, dedicated email encryption products are essential to an organization's security. Most modern email encryption tools use policy-based encryption gateways or encryption clients that are installed on individual endpoints.
Feature
Expert Karen Scarfone explains how email encryption software protects messages and attachments from malfeasance. Continue Reading
2

Do you need it?

-
The business case for email encryption products
Using email encryption software to secure email can save businesses time and money over alternatives, such as public key infrastructure (PKI) systems. PKI-based encryption requires users to actively generate and protect encryption keys. In addition, users must trade encryption keys with anyone they want to correspond with. Email encryption products handle all key management behind the scenes, requiring little input from the user.
Feature
Email encryption is a valuable security tool for enterprises, but where and how should it be deployed? Expert Karen Scarfone outlines specific use cases for email encryption software. Continue Reading

Download this free guide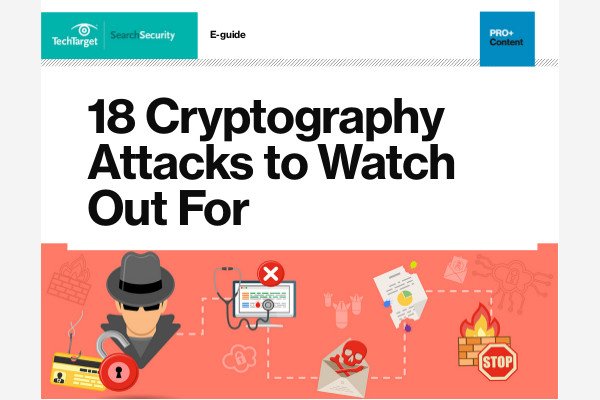 The ABCs of Ciphertext Exploits
Experts reveal 18 types of cryptography attacks, and how they are executed. Today's cryptography is far more advanced than the cryptosystems of yesterday, don't let your system be compromised.
3

How to buy

-
Criteria to consider when purchasing email security products
Before making your buying decision, take a moment to look at your existing email infrastructure and usage, such as whether encryption is needed for internal users as well as external recipients. You should also ensure your chosen product has strong FIPS-compliant cryptography.
Feature
Expert contributor Karen Scarfone examines the most important criteria for evaluating email encryption software for deployment within the enterprise. Continue Reading
4

What to buy

-
What are best email encryption products?
Before buying your email encryption suite, check out our comparison of the leading products on the market.
Feature
Expert Karen Scarfone examines the best email encryption products in the market and offers guidelines to help enterprises determine which ones may be best for their organizations. Continue Reading
5

Top product overviews

-
A glance at the top email encryption products
Take a look at our product overviews for in-depth coverage of the best email encryption products available today.