Evaluate
Weigh the pros and cons of technologies, products and projects you are considering.
Wireless intrusion prevention systems: A buyer's guide
Protecting your wireless network from attacks and data breaches has never been more important. Ensure you're selecting the right wireless intrusion prevention system with this buyer's guide.
Introduction
The network perimeter is long gone. The boundaries lifted and dissolved when devices began to be able to connect to the internet from virtually anywhere and local area networks subsequently went wireless. With the network no longer as easily defined, guarding it has become a constant challenge.
To defend the wall, the wireless intrusion prevention system has become an extremely important tool to implement. Due to the diverse needs of today's enterprise, there are many different ways to deploy and implement a wireless intrusion prevention system. Get the wrong tool, and you leave your company open to potential attacks, breaches and other security risks. This buyer's guide has been designed to help you choose the best WIPS that meets your business' needs and mitigate the risks associated with employing wireless networks.
It's hard to believe, but, as George Hulme writes in his first article of this series, there was once a time when all organizations needed to secure their networks "was antivirus software installed on the endpoints and firewalls guarding the perimeter." How did we get from that scenario to using WIPS? And how do they work, exactly? Hulme answers all those questions in part one of this buyer's guide.
In part two of this guide, Hulme goes on to provide the many use cases for deploying a wireless intrusion prevention system. Hulme dives into the benefits of a WIPS and why such a product is necessary for businesses employing a wireless LAN. Beyond the obvious security and monitoring that they provide, WIPSes have other benefits, too. They can help improve a network's performance; they can help a business analyze a network configuration to ensure that it's meeting protocol; and they can help improve the wireless network architecture.
To select the best WIPS, you must know how they work and which features are important to concentrate on when procuring WIPS products. In part three, Hulme provides seven important criteria to note when researching WIPS products. It's important to weigh these criteria against each other, and realize which features or functions are most important to your company. Those criteria of significance play a large part in which WIPS product you select. In part four of this guide, Karen Scarfone, principal consultant for Scarfone Cybersecurity, evaluates several WIPS products based on the aforementioned criteria to help you decide which WIPS is best for you. In the final section of this buyer's guide, Scarfone then dives deeper into each product, giving you the technical information you need to make the best decision you can for your organization.
1

What is?

-
The value of a wireless intrusion prevention system
In this section, expert George Hulme provides a primer on what a wireless intrusion prevention system is and why it is a necessity in today's wireless world.
Feature
Expert contributor George V. Hulme explains how wireless intrusion prevention systems (WIPS) protect enterprise networks from attacks and prying eyes. Continue Reading
2

Do I need?

-
Real-world use cases for a wireless intrusion prevention system
There are many obvious benefits to utilizing a WIPS product to make your network secure, but WIPSes can also provide other boons to a network. George Hulme explains.
Feature
Expert George V. Hulme presents six real-world use cases for the deployment of WIPS to beef up wireless network security in the enterprise. Continue Reading

Download this free guide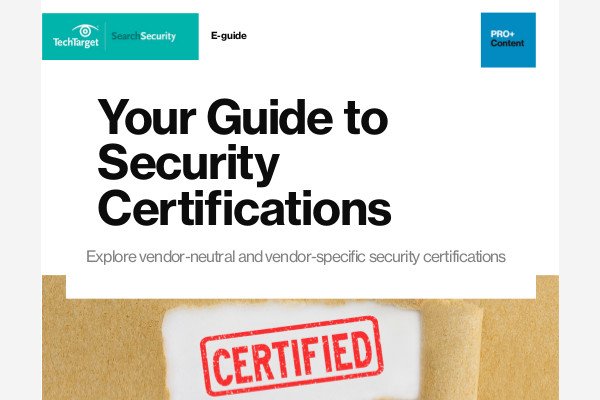 Your Guide to Info Sec Certifications
We've collected 30+ certifications for you. Which vendor-neutral and vendor-specific security certifications are best for you? Save time by downloading our list organized by experience level.
3

How to buy

-
The need-to-know criteria to evaluate WIPS products
Before you procure a wireless intrusion prevention system for your company, George Hulme delves into the standout features and functions that you should assess before selecting a WIPS vendor.
Feature
Expert George V. Hulme details the important criteria to weigh when evaluating wireless intrusion prevention systems for enterprise security. Continue Reading
4

Which should I buy?

-
Which WIPS works best for your organization?
In this article, security expert Karen Scarfone combines the wireless intrusion prevention system use cases with the key criteria for purchasing a WIPS product to provide an analysis on which WIPS is best for the different business scenarios.
Feature
Expert Karen Scarfone examines the top wireless intrusion prevention systems (WIPS) to help readers determine which may be best for them. Continue Reading
5

Top product overviews

-
Looking under the hood of the top wireless intrusion prevention systems
Take a deeper dive into the top WIPS products on the market today with Karen Scarfone's product overviews.