Definition
CCMP (Counter Mode with Cipher Block Chaining Message Authentication Code Protocol)
Counter Mode with Cipher Block Chaining Message Authentication Code Protocol (CCMP) is an encryption protocol that forms part of the 802.11i standard for wireless local area networks (WLANs), particularly those using WiMax technology. The CCMP algorithm is based on the U.S. federal government's Advanced Encryption Standard (AES).

Download this free guide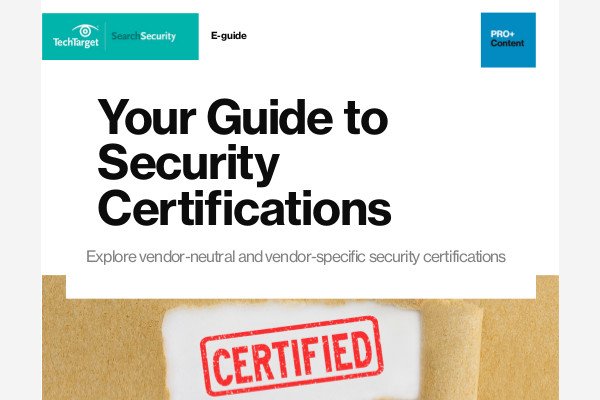 Your Guide to Info Sec Certifications
We've collected 30+ certifications for you. Which vendor-neutral and vendor-specific security certifications are best for you? Save time by downloading our list organized by experience level.
By submitting your personal information, you agree that TechTarget and its partners may contact you regarding relevant content, products and special offers.
You also agree that your personal information may be transferred and processed in the United States, and that you have read and agree to the Terms of Use and the Privacy Policy.
CCMP offers enhanced security compared with similar technologies such as Temporal Key Integrity Protocol (TKIP). CCMP employs 128-bit keys and a 48-bit initialization vector that minimizes vulnerability to replay attacks. The Counter Mode component provides data privacy. The Cipher Block Chaining Message Authentication Code component provides data integrity and authentication. The enhanced privacy and security of CCMP compared with TKIP requires additional processing power, often necessitating new or upgraded hardware.
802.11i is a standard for WLANs that provides encryption for networks that use the 802.11a, 802.11b and 802.11g standards. The AES is an encryption algorithm for securing sensitive but unclassified material by government agencies. It may eventually become the de facto encryption standard for commercial transactions in the private sector.
Next Steps
Secure sensitive corporate data on mobile devices with these mobile encryption techniques and learn how multifactor authentication has evolved from key fobs to smartphones and mobile devices.
Continue Reading About CCMP (Counter Mode with Cipher Block Chaining Message Authentication Code Protocol)
Dig Deeper on Web authentication and access control
PRO+
Content
Find more PRO+ content and other member only offers, here.