Definition
Public-Key Cryptography Standards (PKCS)
The Public-Key Cryptography Standards (PKCS) are a set of intervendor standard protocols for making possible secure information exchange on the Internet using a public key infrastructure (PKI). The standards include RSA encryption, password-based encryption, extended certificate syntax, and cryptographic message syntax for S/MIME, RSA's proposed standard for secure e-mail. The standards were developed by RSA Laboratories in cooperation with a consortium that included Apple, Microsoft, DEC, Lotus, Sun, and MIT.

Download this free guide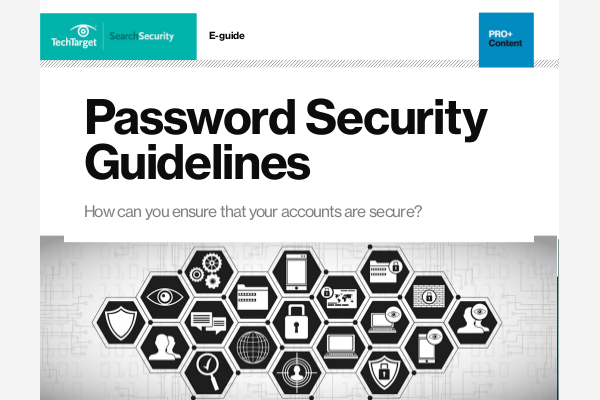 Instant Download: Free Guide to Password Security
Including insights from security pros Michael Cobb, Jeremy Bergsman and Nick Lewis, gain expert advice on how to improve your password policies to keep your enterprise safe. Explore machine learning-powered techniques, how to approach mobile password management, and more.
Continue Reading About Public-Key Cryptography Standards (PKCS)
Dig Deeper on Disk and file encryption tools