Definition
WAPI (WLAN Authentication and Privacy Infrastructure)
WAPI (WLAN Authentication and Privacy Infrastructure) is the wireless local area network (WLAN) standard officially supported by the Chinese state government. WAPI was initiated in 2004. In 2006, however, the International Standards Organization (ISO) rejected the incorporation of WAPI as an international WLAN security standard in 2006. Instead, ISO supported the 802.11i security specification developed by the Institute of Electrical and Electronics Engineers (IEEE) as the default global standard. WAPI, however, continues to be used throughout the China telecommunications system, particularly at government agencies and contractors.

Download this free guide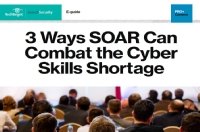 3 Ways SOAR Can Combat the Cybersecurity Skills Shortage
What are some of the strategies that your organization has implemented to help combat the cybersecurity skills gap? Mike Chapple, senior director of IT at University of Notre Dame explains how log processing, threat intelligence and account lifecycle management can help alleviate the shortage of qualified pros and have teams work smarter, not harder.
Next Steps
After reading about WAPI, discover more about different types of authentication, including an overview of the scenarios in which your organization should be looking at multifactor authentication. Get the key details enterprises need to know before moving forward with a multifactor authentication product implementation
Continue Reading About WAPI (WLAN Authentication and Privacy Infrastructure)
Dig Deeper on Web authentication and access control