Definition
evil maid attack
An evil maid attack is a security exploit that targets a computing device that has been shut down and left unattended. An evil maid attack is characterized by the attacker's ability to physically access the target multiple times without the owner's knowledge.

Download this free guide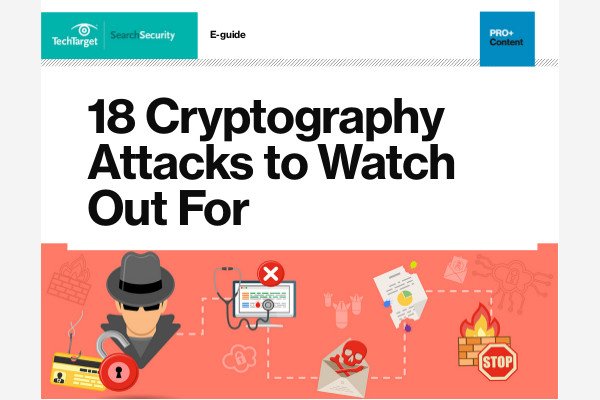 The ABCs of Ciphertext Exploits
Experts reveal 18 types of cryptography attacks, and how they are executed. Today's cryptography is far more advanced than the cryptosystems of yesterday, don't let your system be compromised.
By submitting your personal information, you agree that TechTarget and its partners may contact you regarding relevant content, products and special offers.
You also agree that your personal information may be transferred and processed in the United States, and that you have read and agree to the Terms of Use and the Privacy Policy.
An evil maid attack might unfold like this:
Scene I: A Chief Financial Officer (CFO) is at a conference. When she goes out to dinner for a little social networking with her peers, she leaves her laptop in her hotel room, confident that any corporate data on the laptop is safe because the hard drive is encrypted.
Scene II: An evil maid (who is actually a corporate spy involved in industrial espionage) spots the CFO leaving her room.
Scene III: The evil maid sneaks into the CFO's room and boots up her laptop from a compromised bootloader on a USB stick. The evil maid then installs a keylogger to capture the CFO's encryption key and shuts the laptop back down.
Scene IV: The CFO returns from dinner and boots up her computer. Suspecting nothing, she enters her encryption key and unlocks the laptop's disk drive.
Scene V: The following morning, while the CFO is downstairs at breakfast, the evil maid comes back and retrieves the CFO's encryption key.
The purpose of the attack may be to steal and sell the key or make changes to the laptop's software right then and there -- but whatever the reason for the attack, the laptop has been touched twice by an unauthorized person without an alarm bell going off.
Besides giving this type of attack a very catchy name, Polish security researcher Joanna Rutkowska successfully demonstrated in 2009 that even full disk encryption (FDE) cannot be counted on to protect a laptop when an attacker has physically access the device. Since then, the name "evil maid" has caught on with security professionals and the label has been used in a general fashion to describe scenarios in which the attacker doesn't simply steal the device -- or access it once to clone the hard drive -- but instead, returns multiple times to wreak havoc.
See also: physical security, hard drive encryption, mobile device management
Continue Reading About evil maid attack
Dig Deeper on Disk and file encryption tools
PRO+
Content
Find more PRO+ content and other member only offers, here.