Definition
social engineering
Social engineering is an attack vector that relies heavily on human interaction and often involves tricking people into breaking normal security procedures.

Download this free guide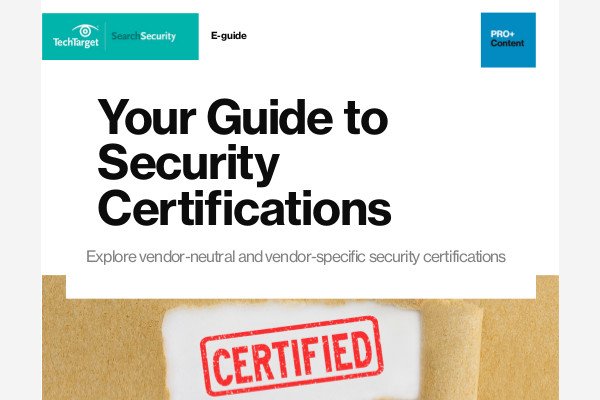 Your Guide to Info Sec Certifications
We've collected 30+ certifications for you. Which vendor-neutral and vendor-specific security certifications are best for you? Save time by downloading our list organized by experience level.
A social engineer runs what used to be called a "con game." Techniques such as appeal to vanity, appeal to authority and appeal to greed are often used in social engineering attacks. Many social engineering exploits simply rely on people's willingness to be helpful. For example, the attacker might pretend to be a co-worker who has some kind of urgent problem that requires access to additional network resources.
Popular types of social engineering attacks include:
Baiting: Baiting is when an attacker leaves a malware-infected physical device, such as a USB flash drive in a place it is sure to be found. The finder then picks up the device and loads it onto his or her computer, unintentionally installing the malware.
Phishing: Phishing is when a malicious party sends a fraudulent email disguised as a legitimate email, often purporting to be from a trusted source. The message is meant to trick the recipient into sharing personal or financial information or clicking on a link that installs malware.
Spear phishing: Spear phishing is like phishing, but tailored for a specific individual or organization.
Pretexting: Pretexting is when one party lies to another to gain access to privileged data. For example, a pretexting scam could involve an attacker who pretends to need personal or financial data in order to confirm the identity of the recipient.
Scareware: Scareware involves tricking the victim into thinking his computer is infected with malware or has inadvertently downloaded illegal content. The attacker then offers the victim a solution that will fix the bogus problem; in reality, the victim is simply tricked into downloading and installing the attacker's malware.
Security experts recommend that IT departments regularly carry out penetration tests that use social engineering techniques. This will help administrators learn which types of users pose the most risk for specific types of attacks while also identifying which employees require additional training. Security awareness training can go a long way towards preventing social engineering attacks. If people know what forms social engineering attacks are likely to take, they will be less likely to become victims.
This was last updated in
February 2016
???publishDate.suggestedBy???
Continue Reading About social engineering
PRO+
Content
Find more PRO+ content and other member only offers, here.