In computer security, a stealth virus is a computer virus that uses various mechanisms to avoid detection by antivirus software. Generally, stealth describes any approach to doing something while avoiding notice. Viruses that escape notice without being specifically designed to do so -- whether because the virus is new, or because the user hasn't updated their antivirus software -- are sometimes described as stealth viruses too. Stealth viruses are nothing new: the first known virus for PCs, Brain (reportedly created by software developers as an anti-piracy measure), was a stealth virus that infected the boot sector in storage.
Typically, when an antivirus program runs, a stealth virus hides itself in memory, and uses various tricks to also hide changes it has made to any files or boot records. The virus may maintain a copy of the original, uninfected data and monitor system activity. When the program attempts to access data that's been altered, the virus redirects it to a storage area maintaining the original, uninfected data. A good antivirus program should be able to find a stealth virus by looking for evidence in memory as well as in areas that viruses usually attack.
Content Continues Below

Download this free guide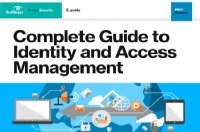 Download: Your Complete Guide to IAM
Utilize this 66-page IAM guide to help you stay on top of the latest best practices and techniques. Security expert Michael Cobb explores the risks and rewards of biometrics measures and multifactor authentication, how organizations can assess if it is time to modernize IAM strategies, and much more.
The term stealth virus is also used in medicine, to describe a biological virus that hides from the host immune system.
This was last updated in
September 2005
Dig Deeper on Malware, virus, Trojan and spyware protection and removal