Endpoint security controls: Moving beyond antivirus
Learn about enterprise endpoint security controls to ensure your organization has successful threat protection.
Introduction
Endpoint security controls cannot be just about antivirus anymore. Organizations need to understand not only malware protection, but what devices and applications can and should be allowed to run on an endpoint. This Security School lesson will take you through all those considerations, including device and application control, antimalware considerations, data protection and integration with network monitoring and SIM and log management solutions.
Watch the video, listen to the podcast, read the tech tip then take the quiz to see how much you have learned. Passing the quiz earns you one CPE credit from (ISC)².
View our Security School Course Catalog to view more lessons eligible for CPE credits.
1

Webcast

-
Evolving endpoint protection
In this presentation, Mike Rothman discusses today's next-generation endpoint data security and integration of endpoint technology and explains how endpoint data security has evolved over time.
Video
Ensure that your organization's endpoint protection strategy is sound.
2

Tip

-
Rethink defense-in-depth for BYOD
Today's endpoint security model is failing. What's next? Learn why endpoint defense-in-depth controls must assume the endpoint is compromised.
Tip
Learn how to implement appropriate security controls for endpoint management. Continue Reading

Download this free guide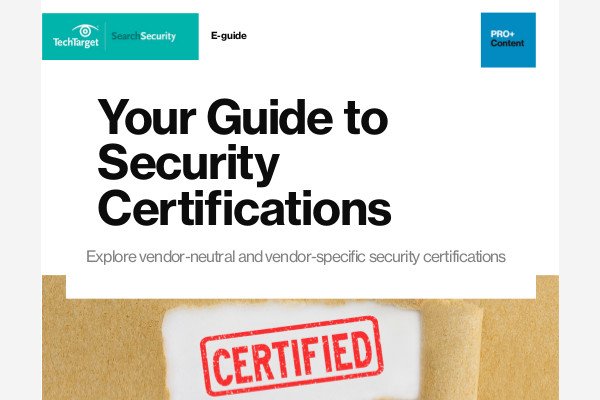 Your Guide to Info Sec Certifications
We've collected 30+ certifications for you. Which vendor-neutral and vendor-specific security certifications are best for you? Save time by downloading our list organized by experience level.
3

Podcast

-
Endpoint threat protection
There are plenty of effective endpoint security controls out there for threat protection, but how do you decipher which technologies are right for your environment and will be most effective?
Podcast
In this podcast, Rothman separates fact from fiction on endpoint security controls for effective threat protection. Continue Reading
4

Quiz

-
Test your knowledge
Take this five-question quiz to see if you've mastered your understanding of the important endpoint security controls and how to use them successfully for defense-in-depth threat protection.
Take the quiz
5

Expert

-
About the expert
Learn more about the author of this Security School, Mike Rothman, and view his collection of videos and technical tips.

Mike Rothman is President and Principal Analyst of Securosis, an independent information security research firm. Having spent more than 15 years as an advocate for global enterprises and midsized businesses, Mike's role is to educate and stimulate thought provoking discussion on how information security contributes to core business imperatives. Continue Reading