Get started
Bring yourself up to speed with our introductory content.
Evaluating intrusion detection and prevention systems and vendors
While intrusion detection and prevention systems combat the risks of network breaches and sophisticated malware, knowing what to look for in a product can be confusing. This guide offers the help your enterprise needs.
Introduction
Malicious intruders are intent on breaking into corporate networks. The latest intrusion detection and prevention systems (IDS/IPS), however, are an effective means of preventing or at least identifying and minimizing security breaches. However, understanding IDS/IPS technology, its features and functionality, and the vendors in the marketplace can be a harrowing task.
In this guide featuring security expert Bill Hayes, get a handle on intrusion detection and prevention systems -- including what the technology is, understanding its use in an enterprise setting, and even performing an evaluation of vendors and their products to find the one that would best suit your organization's security needs.
Whether you just want to learn more about IDS/IPS technology or need help working a product into your enterprise's security strategy, this guide will help you every step of the way.
1

An intro to IDS/IPS

-
An inside look at IDS/IPS
Sure, intrusion systems can help detect and even prevent intrusions to a corporate network, but what exactly does that mean? Learn how issues were handled before IDS/IPS and what happened when IDS/IPS came onto the enterprise radar and started solving the shortcomings of prior technologies and security strategies.
Tip
Learn what was done before IDS/IPS was available, and explore how the technology helped solve many enterprise security woes. Continue Reading
2

IDS/IPS capabilities

-
The benefits and technical details of IDS/IPS
When evaluating intrusion detection and prevention systems, it is critical to understand not only the features and functionality of the technology, but also how it will integrate into an organization's existing security strategy. Learn about the IDS/IPS options available and the multiple benefits they bring to the enterprise.
Tip
Learn how IDS/IPS products not only help identify and prevent security issues but also protect vulnerable assets, identify network devices and hosts, and more. Continue Reading
Tip
Get help evaluating IDS/IPS project designs, determining the scope of IDS/IPS implementation and creating an IDS/IPS rollout plan. Continue Reading

Download this free guide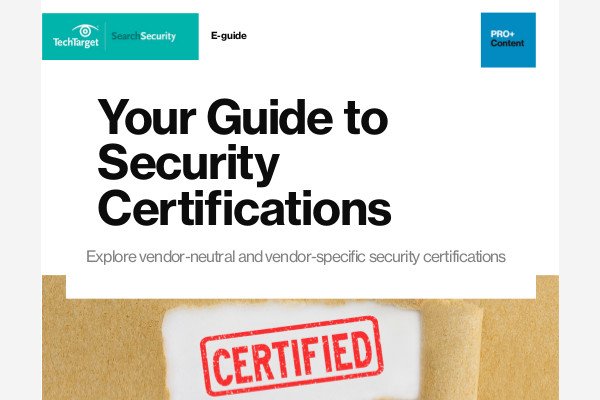 Your Guide to Info Sec Certifications
We've collected 30+ certifications for you. Which vendor-neutral and vendor-specific security certifications are best for you? Save time by downloading our list organized by experience level.
3

Navigating the marketplace

-
Evaluating IDS/IPS vendors and products
The intrusion detection vendor landscape is a broad and often confusing place. Knowing the proper questions to ask vendors about their products, however, can greatly ease the evaluation process. Get started here.
Tip
Check out these must-ask questions that can help simplify the IDS/IPS assessment process. Also: a comprehensive list of IDS/IPS vendors to consider. Continue Reading
4

Ready to purchase?

-
Sealing the deal on IDS/IPS
To effectively protect an enterprise network, it is critical to find the IDS/IPS technology that both blocks attacks and complements the organization's existing security controls. Get help evaluating IDS/IPS systems and uncover final considerations to keep in mind before signing on the dotted line.
Tip
Intrusion detection and prevention systems are available as a best-of-breed technology or suite-based product. Get help deciding which would best suit your enterprise's security needs. Continue Reading
Tip
Read five final questions your enterprise must ask itself before sealing the deal and making an intrusion detection system purchase to ensure it finds a technology that best suits its needs. Continue Reading