 BACKGROUND IMAGE: iSTOCK/GETTY IMAGES
How to conduct a next-generation firewall evaluation
Editor's note
Next-generation firewalls represent the next major step in the development of firewall technology, combining the functionality of a traditional firewall with intrusion prevention while also adding detailed application awareness into the mix.
Next-generation firewalls (NGFWs) bring additional context to the firewall's decision-making process by providing the appliance with the capability of understanding the details of the Web application traffic passing through it and helping it take action to block traffic that could exploit potential vulnerabilities.
This essential guide was designed to help enterprises better make firewall evaluations. It shows them how to cut through the marketing jargon of next-gen firewalls and make clear not only what an NGFW can provide in an enterprise setting but also help the organization determine which features to look for in an NGFW to ensure it best fulfills business needs.
1

What can a next-generation firewall do for your enterprise?

An NGFW is good for more than just consolidating firewall and IPS functions into a single product. Next-gen firewalls also help manage and protect against traffic on unknown ports, help implement identity-based policies, and secure remote and mobile users.
2

Evaluating next-generation firewall vendors

Buying a next-generation firewall is a big decision to make, so don't jump in feet-first. Prior to making a buying decision, it is critical to know the criteria for making an evaluation on a number of factors, including integration, support options, functionality, product benefits and tradeoffs. Read on to learn more about these criteria and other "seal the deal" considerations.

Download this free guide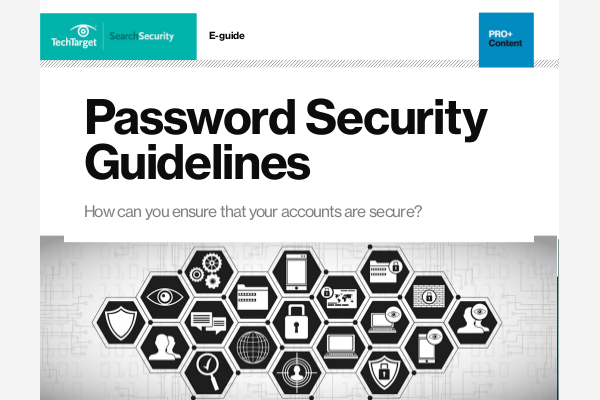 Instant Download: Free Guide to Password Security
Including insights from security pros Michael Cobb, Jeremy Bergsman and Nick Lewis, gain expert advice on how to improve your password policies to keep your enterprise safe. Explore machine learning-powered techniques, how to approach mobile password management, and more.
3

What your enterprise needs to know before an NGFW purchase

So your organization thinks it is ready for a next-generation firewall? This section offers a number of final items to consider prior to sealing the deal on an NGFW purchase, about both the NGFW vendor and the product itself, to ensure your organization gets the most out of this investment.
4

Next-generation firewall definitions

This glossary contains terms that security pros should be familiar with when embarking on their next-generation firewall journey.