News
Stay informed about the latest enterprise technology news and product updates.
RSA 2014: News, analysis and video from RSA Conference 2014
Find out what's happening in the information security industry with breaking news via reporting, video and tweets by the SearchSecurity team at RSA's 2014 conference in San Francisco.
Introduction
The RSA Conference is the information security industry's biggest annual conference. The show runs from Feb. 24-28 at the Moscone Center in San Francisco. Check back often to find out if RSA 2014 will address criticism about its ties to the NSA and secret surveillance programs. Read our editors' on-site coverage of breaking news and the issues facing information security pros. Visit this one-stop shop to get all the news that matters from RSA Conference 2014.
Top Stories
Boycott or not, infosec giants on the defensive
The 2014 RSA Conference boycott fizzled, but RSA, Microsoft and other companies aggressively spoke out against allegations that they have ever colluded with the National Security Agency.
TrustyCon: U.S. data privacy laws offer little protection from FBI seizures
Attorney Marcia Hofmann says without new data privacy laws, the FBI can strong-arm providers into handing over customers' sensitive data.
In 2014 DBIR preview Verizon says data breach response gap widening
Verizon is touting its largest-ever data set for the 2014 DBIR, but the gap is widening between when breaches happen and when they're discovered.
1

Cyberthreats

-
Advanced attacks and defenses
Whether it's mega-DDoS attacks, nation-state cyberespionage or tried-and-true methods like phishing, the cyberattack landscape has never been more diverse and dangerous. Learn about the latest cyberattack trends and defense tactics from experts at RSA Conference 2014.


2

Disruptive technologies

-
Cloud, BYOD and big data
Cloud computing, big data and the consumerization of IT are having a tremendous effect on enterprise information security programs. Learn what experts and practitioners are doing to get ahead of the negative security implications of emerging technologies.

Download this free guide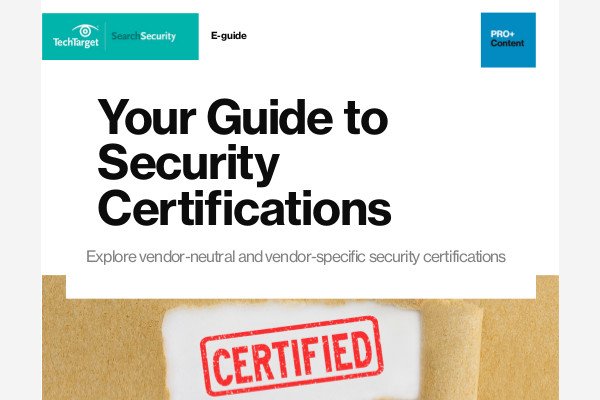 Your Guide to Info Sec Certifications
We've collected 30+ certifications for you. Which vendor-neutral and vendor-specific security certifications are best for you? Save time by downloading our list organized by experience level.
3

Managing security

-
Enterprise security management issues
How can an organization survive a data breach? What emerging information protection tactics really matter? Watch right here as we post the answers to these and other vexing enterprise information security management questions posed at RSA Conference 2014.
4

Filmed at the show

-
RSA 2014 video
Our editors and reporters talk with security experts on the hottest topics emerging from this year's RSA conference.