 BACKGROUND IMAGE: iSTOCK/GETTY IMAGES
Secure Web gateways, from evaluation to sealed deal
Editor's note
Leveraging a secure Web gateway -- a single technology that addresses a set of overlapping security problems -- is an option increasingly attractive to enterprises today. Using one tool rather than a dozen disparate point products offers a number of benefits, including simplified management and reduced costs. However, the greatest benefits of an SWG are its ability to inspect Web traffic and thwart Web security threats.
If your organization is evaluating the addition of an SWG to its security strategy, there are a number of considerations to make before adoption.
This essential guide on secure Web gateways provides the information your enterprise needs to make an informed purchasing decision. Learn the pros and cons of SWGs, get help deciding if an SWG is the technology for your enterprise's security needs, and view the different features and deployment options SWGs have to offer.
Click through now to learn more!
1

Exploring the potential -- and pitfalls -- of SWGs

To properly evaluate a secure Web gateway, enterprises must be aware of not only its benefits but also its pitfalls. Gain the pertinent information your organization needs to understand the issues it may encounter when deploying and utilizing an SWG. Also, learn about the additional security features that many vendors and providers are offering as add-ons to SWG appliances and services.
2

Sealing the deal: Making an SWG investment

Ready to seal the deal on an SWG product? Before you do, know that SWGs aren't a one-size-fits-all technology; it is important to understand how the product will mix with your enterprise needs. Additionally, learn the various ways to deploy an SWG in your environment.

Download this free guide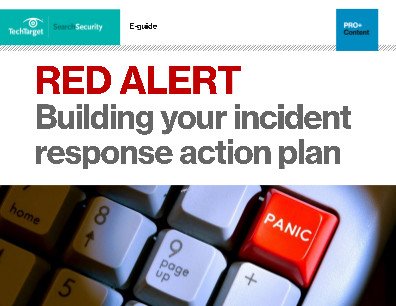 Instant Download: Building an Incident Response Action Plan
77% of organizations admit they don't have a formal cybersecurity incident response plan (CSIRP) that is applied consistently across the organization, according to IBM. If you're one of them, here's everything you need to know about building an efficient incident response action plan.
3

Must-know SWG terms

This glossary contains common terms related to secure Web gateways that security pros should be familiar with before they begin evaluating SWG appliances and services.