Evaluate
Weigh the pros and cons of technologies, products and projects you are considering.
Security analytics: The key to reliable security data, effective action
You need security analytics to protect company devices, apps and data. This Security School offers a thorough introduction to security analytics and outlines the benefits for infosec pros who use it.
Introduction
Industry hype has been building around the concept of security analytics, and for good reason: The better information available to security pros about their company's devices, data, applications -- and how employees use those assets -- the easier it is for them to identify existing threats or prepare for likely ones.
However, the quest for meaningful, reliable security data is complex, and often daunting. This Security School shows you how to develop a customized security analytics program that delivers insightful, actionable information. Key points covered in this School include how to define success, identify needs, and develop and integrate data sources. This School equips you, in short, to analyze key information to make smarter security decisions. Security analytics: It's the tool you need now to get reliable, actionable security data.
Watch the video, listen to the podcast, read the tech tip then take the quiz to see how much you have learned. Passing the quiz earns you one CPE credit from (ISC)².
View our Security School Course Catalog to view more lessons eligible for CPE credits.
1

Webcast

-
How security analytics tools let you look at, react to system threats
Getting a clear look into the network system is a challenge for information security pros, but it's crucial in order to recognize malware and other attacks -- and respond properly and promptly to them. In this video, Josh Sokol explains first how security analytics tools can be used to get that critical peek inside the system and then how the data obtained can be analyzed to fashion a timely and effective threat response that helps keep network systems safe.
Video
In this webcast Josh Sokol explores the system visibility problem and how IT pros can better spot and thwart threats in real time.
2

Tip

-
Security analytics tools you need now
Malware affects us all, no matter what defenses our organizations have in place. Josh Sokol learned this firsthand years ago when he tried out a vendor security product he was sure his company didn't need. He'd assumed, like so many do, that his antimalware software was handling the whole security burden just fine. In this tip, Sokol tells his tale of awakening to the extensive threats he didn't realize were out there. Most infosec pros, he argues, need to do more in this age of modern and ever-changing threats against company systems. To aid them in that battle, Sokol runs through the key weapons that belong in most security arsenals, including advanced malware protection products, intrusion prevention systems and log management.
Tip
Josh Sokol reviews the security technologies needed to support a successful security analytics program focused on advanced malware detection. Continue Reading
3

Podcast

-
Five crucial security analytics you must run today
Advanced security analytics are the best way to obtain the reliable security data that helps you win the battle against sophisticated malware and other attacks on your company's system. In this podcast Josh Sokol runs through five key reports you should obtain daily to understand the state of your network and to see who and what's out to get it. This podcast explains not only why these five reports are so useful but also how to build them for your enterprise.
Podcast
There are security analytics reports so effective you should run them daily. Listen to this podcast to learn what they are and how to build them. Continue Reading
4

Quiz

-
Put your newfound security analytics knowledge to the test
Now that you've listened to the webcast and podcast and read Josh Sokol's tech tip on security analytics, you're ready to take down that malware circling your system, right? Take this quiz on security analytics to be sure.
Quiz
In this 5-question quiz, test your knowledge of Josh Sokol's Security School lesson on security analytics. Continue Reading
5

Expert

-
About the expert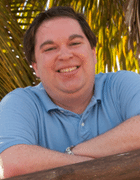 Josh Sokol, CISSP, is the information security program owner at National Instruments, where he manages all compliance, security architecture, risk management and vulnerability management activities. Continue Reading