PRO+

Premium Content/Information Security magazine
Thank you for joining!
Access your
Pro+

Content below.
May 2007
Recent Releases: Security product briefs, May 2007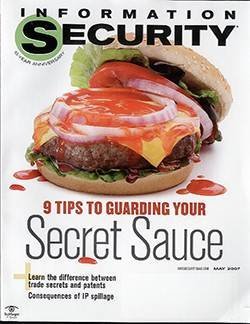 This article is part of the Information Security magazine issue of May 2007
@exb @exe RFprotect Distributed Network Chemistry Price: Starts at $7,999 This new release of RFprotect Distrib-uted for securing facilities and endpoints against wireless threats features an updated user interface and a Web-based dashboard, which makes it possible for administrators to access the system remotely. It also has policy wizards to quickly implement enterprise-wide wireless security policies. The RFprotect Distributed database is completely integrated with RFprotect Mobile, which provides accelerated incident response for physically locating rogue devices. It is also now integrated with RFprotect Endpoint, Network Chemistry's solution for protecting employee laptops when they are outside of the office. iPolicy Security Manager and Intrusion Prevention Firewalls 3.0 iPolicy Networks Price: $5,000 to $120,000 The latest iPolicy product release includes real-time vulnerability correlation with support for multiple vulnerability assessment scanners. It provides dynamic intrusion detection/prevention (IDS/IPS) actions and...
Access this
PRO+

Content for Free!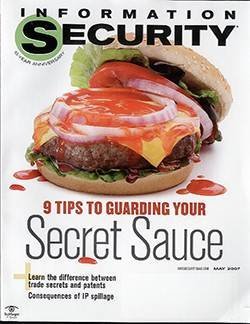 Already a member?

Login here
Features

in this issue
Cybertrust introduces a new service to help companies evaluate and prioritize security threats.

Read about security products released in May 2007.

The days of thrill-seeking script kiddies are over. Organized criminals are launching new types of computer crime, including browser malware, targeted email attacks and voice-based phishing, and using botnets to launch DDoS attacks.
Read a review of the book How to Cheat at Managing Information Security.

In this product review, learn how FaceTime Internet Security Edition protects the enterprise from unauthorized use of applications such as instant messaging and VoIP. A hardened Linux rack-mounted appliance combined with a Windows-based server , the product catches malware, spyware and adware.

Identity management is a critical security challenge, but without viable standards for access control, your best efforts may be just a drop in the bucket.
Product review of Code Green's Content Inspection Appliance, a data protection tool to help detect sensitive information leaving the enterprise.

Product review of PC security tool called Yoggie Gatekeeper Pro. A Linux-based USB device, the product serves as a firewall, VPN gateway and integrated antivirus/Web filter gateway.
Theft of intellectual property is a growing problem but many companies are not prepared to deal with this security threat. Learn about the risk involved with trade secrets, why companies are failing to protect intellectual property and tips for data protection, including risk assessment, encryption, and corporate governance.

Product review of Watchfire's AppScan 7.0, an application security testing tool for developers, quality assurance teams and penetration testers. The security product runs on Windows XP, Vista or 2003 Server.

Product review of Bit9's Parity 3.5, a PC security tool designed to give enterprises control over what users can do on company computers and prevent executables in malware from running on desktops. Automatically installs SQL Server 2005 and Apache Web Server, which is used for remote administration.
Project Evros is a 3G-enabled PCMCIA card from Alcatel-Lucent Ventures for laptop security. End user connectivity is controlled via 3G, WiFi or LAN VPN, depending on the circumstances.

Contractors can become the source of a security breach. This feature looks at the risk management steps, including access control and policies, that organizations should take when hiring contractors. A sidebar examines how a health care company uses NAC to control contractor access.
Columns

in this issue
Hacker Robert Hansen, also known as RSnake, demonstrates the pains cybercriminals take to target specific organizations and individuals through an exercise posted on his blog, which targeted the head of Google's spam team. Hansen's exercise underscores the threat companies face from today's organized and patient cybercriminals.

Computer crime laws and security policies aren't enough to combat increasingly sophisticated cybercrime. Understanding the criminal mind and a hacker's motive can help an organization determine what assets are most valuable and better distribute security resources.

PayPal's 133 million online customers are the biggest ocean for phishers to plunder. CISO Michael Barrett wants to make it safe to be in the water, and he's not going at it alone. Backed by PayPal's sophisticated fraud models and help from ISPs, Barrett is succeeding in protecting the most-spoofed brand on the Internet.
Is today's information society anything like the Big Brother world envisioned by George Orwell in his book 1984? Bruce Schneier and Marcus Ranum debate the topic.