 BACKGROUND IMAGE: iSTOCK/GETTY IMAGES
Evaluate
Weigh the pros and cons of technologies, products and projects you are considering.
Best of data loss prevention 2013
Readers vote on the top data loss prevention products in 2013: Information loss prevention, extrusion prevention, protecting intellectual property, identifying and securing sensitive data.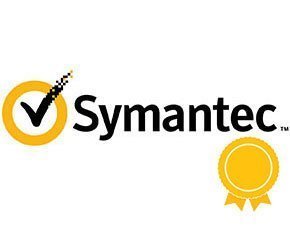 Although it's been a category of great importance to enterprises for a number of years, this is the first year we've asked readers to give the nod to their top data loss prevention (DLP) products. The margin among the award winners, we have to admit, is small, but the victory was eked out by Symantec.
Readers gave Symantec Data Loss Prevention especially high marks for ease of installation, configuration and administration—this in a product category where installation in particular can quickly become hopelessly mired in the details of the various kinds of data and formats that are found on any particular enterprise IT system. Symantec also received category-leading marks from users for vendor service and support.
A recently added component to the product, called Data Insight, tackles the problem of unstructured files, which analysts predict will grow at 60% per year. The addition, which gives administrators a view into the usage patterns and access permissions for unstructured data, is an example of how vendors increasingly need to add new dimensions to their DLP products. There's no single approach to DLP that gets the overall job done. Users have found that Symantec has the mix right.
Expert market reflection on category dynamics:
"Security professionals worry that data loss prevention is an expensive widget that will fail to deliver the expected value, turning into yet another black hole of productivity. But when used properly DLP provides rapid assessment and identification of data security issues not available with any other technology."
-- Rich Mogull, CEO and analyst, Securosis

Silver winner: Websense Data Security Suite, Websense, Inc.
Websense grabbed the silver, with readers singling out high granularity and flexible policy creation, along with the product's high degree of scalability. The product is a suite that comprises a data security gateway, a tool for locating and classifying data across the network infrastructure and Websense Data Endpoint, which identifies and controls data in use on laptops, USB drives and other endpoint devices. The Websense Data Security Suite handles mobile endpoint data protection by way of Triton Mobile Security, a cloud-based product.

Bronze winner: McAfee Total Protection for Data, McAfee, Inc.
Readers awarded bronze to McAfee, noting the product's flexibility in creating data policy definitions. Additional flexibility comes from the broad array of products that McAfee has released in the DLP space. There are appliances for general DLP management and data discovery; separate software offerings target endpoint DLP and the management of information copied to removable media. Readers said they also liked the product's effectiveness in detecting unauthorized user activity.