Share this item with your network: Defending the digital infrastructure

iSTOCK/GETTY IMAGES
Beyond the Page: Global risk assessment
This Beyond the Page explores the latest advances in threat intelligence and related technology, including threat information sharing services, SIEM and endpoint security products.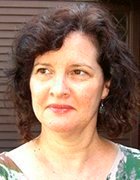 By
As security professionals take on greater roles in global risk management, Global 2000 companies are investing in cybersecurity measures above and beyond compliance requirements. Global threat-intelligence services have continued to evolve and play more of role in SIEM and endpoint security products.
Such services now frequently collect and analyze global threat information from millions of sensors worldwide and then map detected threats against an organization's IT and physical assets. From reputation-based scoring of potential threats to research teams reverse-engineering new attacks, threat intelligence is more complex and more capable than ever.
Information Security magazine's features editor Kathleen Richards offers a multimedia presentation that will bring you up to speed on what you need to know so your organization can react more quickly to risks and also reform your risk-management practices to take better advantage of new intelligence services.
Beyond the Page
Beyond the Page
is a multimedia supplement to
Information Security magazine
. This concise packet of material -- feature article, webcast and practical technical tip from our experts and contributors -- provides security pros and decision makers the in-depth information they need for implementation, management or troubleshooting.
Feature: Balancing threat intelligence and risk
Learn how threat intelligence plays into global risk assessment as more security officers are tasked with damage control.
Tip: Does your SIEM integrate threat data?
Finally, in this tip Richards explains how new technology integrates threat intelligence and evaluates it against known system vulnerabilities for better prioritization of security controls.
Video: How much cybersecurity is enough?
In this video, Kathleen Richards explores how the security officer's job has evolved with the rise in the use of threat intelligence in risk management. She focuses on the relationship between risk assessment and risk management, the advances in threat intelligence and how new developments allow security pros to better prioritize their security controls.
About the author
Kathleen Richards is the features editor of Information Security magazine. Follow her on Twitter @RichardsKath.
Dig Deeper on Risk assessments, metrics and frameworks