Share this item with your network: Defending the digital infrastructure

iSTOCK/GETTY IMAGES
Beyond the Page: Is Fast Identity Online in your future?
This Beyond the Page explores the evolution of two-factor authentication and a range of emerging FIDO-ready technologies.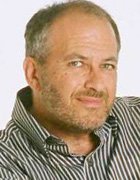 By

Fast ID Online, or FIDO, is the latest effort to create standards of secure online authentication. The nonprofit FIDO Alliance is working now to forge new login methods to replace the existing system of remembered passwords. But FIDO standards are not in place and FIDO-ready technology has yet to hit the market. Still, FIDO seems likely to take root and, thus, is something all Internet users must acquaint themselves with.
Expert David Strom offers here a multimedia presentation that will get you apprised of what you need to know about FIDO, and what you can do now to make logging on as secure as possible.
Feature: Password-free authentication
Will open FIDO standards for better interoperability of authentication technologies actually work? Here's an update on the specifications as the first products ship.
Video: Figuring out FIDO: What will change, and when?
The FIDO Alliance is working to change the basic nature of online authentication. In this webcast, expert David Strom reviews what FIDO Alliance efforts mean for online authentication methods.
Tip: Why wait for FIDO? Multifactor authentication methods you can use now
FIDO-ready tech could take a while, but there are a variety of multifactor authentication methods available now to make your logins secure.
About the expert
David Strom is a freelance writer and professional speaker based in St. Louis. He is former editor in chief of TomsHardware.com, Network Computing magazine and DigitalLanding.com. Read more from Strom at Strominator.com.
Dig Deeper on Two-factor and multifactor authentication strategies