Share this item with your network: Defending the digital infrastructure

iSTOCK/GETTY IMAGES
Evaluate
Weigh the pros and cons of technologies, products and projects you are considering.
Security Readers' Choice Awards 2014: UTM products
Readers pick the top unified threat management systems of 2014.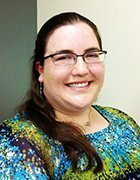 By
Unified threat management technology has become an integral component of security management programs. Initially targeted at small and midsized businesses (SMBs), unified threat management or UTM appliances are now marketed to organizations of all sizes.
"More and more organizations are likely to adopt UTMs, because they consolidate security capabilities and reduce the operational friction to maintain that technology," says Rick Holland, principal analyst at Cambridge, Mass.-based Forrester Research Inc.
These systems integrate firewall, IDS/IPS and a multitude of other security tools --including antispam, antimalware, VPN and more --in a single appliance. More advanced products offer additional features such as load balancing, data loss prevention and bandwidth management.
Survey respondents identified two winners in this year's Readers' Choice Awards as UTM products that ranked above the rest by offering the unification and simplification of enterprise security tools that today's organizations require.
Winner: Dell SonicWall NSA and TZ Series, Dell
Information Security magazine readers gave the nod to Dell SonicWall Network Security Appliance (NSA) series of next-generation firewalls and TZ Series of UTM firewall appliances again this year; the UTM products received top honors in the 2013 Readers' Choice Awards Unified Threat Management category. These appliances boast of Enterprise security professionals can their ability to provide enterprise-class security by including a number of critical security tools. Readers appreciated the products' installation, configuration and administration processes.
The SonicWall NSA Series is available in seven different models and provides standard security features such as firewall, intrusion prevention, antimalware, antispyware, content filtering and more. With its multicore architecture, an NSA next-gen firewall offers a power-efficient appliance with an intuitive GUI and powerful set-up wizard that makes it less difficult for administrators to set and implement corporate policies, application rules and VPN connections.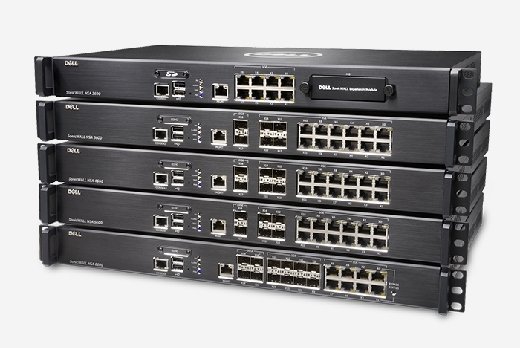 When it comes to UTMs and next-generation firewalls, Holland says, "They're almost the same thing. The only difference I see in the market space is the size of the company that purchases them." Many larger businesses are likely to choose a product labeled "next-generation firewall" over "unified threat management" simply because of the name.
Dell offers both products. Alongside its NSA next-gen firewall, Dell's TZ Series UTM firewall appeals to the needs of smaller businesses as well as remote and branch offices. Combining traditional tools like intrusion prevention and antimalware with advanced technologies such as content and URL filtering and applications intelligence, the TZ Series claims to offer the consumer-grade tools SMBs need to provide flexible yet secure remote access for Android, iOS, Windows, Mac OS and Linux users. Available in six models, Information Security magazine readers commended Dell's product for its top notch integration capabilities with existing technologies.
Winner: NetScreen Series Security Systems, Juniper Networks Inc.
The NetScreen Series Security Systems from Juniper Networks also took home high marks in our Readers' Choice Awards this year in the Unified Threat Management category. While the company touts the appliances high throughput and excellent scalability and flexibility, readers were impressed with the vendor's service and support behind the UTM platform. Readers also recognized the product because it excelled in key areas such as of breadth of features and return on investment.
With two models available, 2-slot (10 Gbps) or 4-slot (30 Gbps) chassis, NetScreen appliances combine technologies such as firewall, VPN, traffic management, denial-of-service and distributed denial-of-service protection into a single device.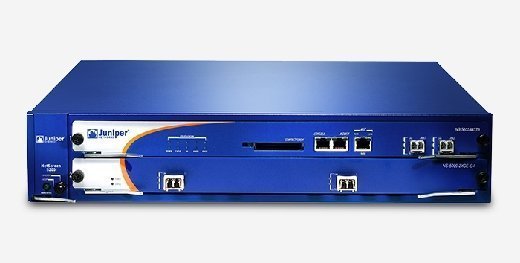 Holland noted that in the enterprise, UTM often has a "negative moniker" because most enterprise security professionals still believe the technology is meant for SMBs. Many vendors are starting to straddle the lines, however, by offering a number of mid-size and large enterprise UTM options, he says.
Juniper is one such vendor. Its NetScreen series is targeted towards large enterprise, carrier and data center networks. Both NetScreen models offer hot-swappable, redundant fans and power supplies to maximize network uptime. The NetScreen series also integrates with the company's virtualization systems. Other product features include IPsec VPN, user authentication and access control, VoIP security, PKI support, IPv6, logging and monitoring and more.
Send comments on this article to feedback@infosecuritymag.com.
Dig Deeper on Network device security: Appliances, firewalls and switches