 BACKGROUND IMAGE: iSTOCK/GETTY IMAGES
Evaluate
Weigh the pros and cons of technologies, products and projects you are considering.
Security Readers' Choice Awards 2014: Wireless network security
Readers vote on the top wireless network security products of 2014.
Wireless Network Security is a new category in our Readers' Choice competition. While there are plenty of security strategies that can be brought to bear on wireless --controls such as tracking physical location and tuning antennas to make it harder to gain rogue access, and segmenting trusted and untrusted user roles -- most organizations are focused on getting the basics in place as infrastructure is rolled out at a breakneck clip. The key is to make sure security is consistent and under a single management regime.
Demand for wireless management technology is rising fast, says Irwin Lazar, vice president and service director at Mokena, Ill.-based The Nemertes Research Group. "Almost 20% of companies are deploying or planning to deploy a single management platform for wired and wireless management," he says. The goal is to both improve security and get a grip on wireless spending, an increasing challenge given predictions that wireless endpoints in the enterprise will exceed 28% by 2015.
When we asked our readers about their top security purchasing priorities in our annual Purchasing Intentions survey, wireless security products were top of the list, beating out categories that might have seemed more likely, things like intrusion prevention products.
Two winners were recognized as the best of the bunch in a competitive Readers' Choice category that included a wide range of products: wireless firewalls and UTM devices, wireless access control products, wireless LAN intrusion and detection systems, as well as security-enabled wireless infrastructure tools.
Winner: ArubaOS, Aruba Networks Inc.
Aruba Networks' ArubaOS -- an operating system and application engine -- scored high with our readers in almost every category, including access control, scalability, vendor service and support, and overall return on investment. The company describes the product as comprising three core elements: a hardened, multicore, multi-threaded supervisory kernel; an embedded real-time OS powering the packet-processing hardware; and a programmable encryption and decryption engine. The product was updated in early 2014 to improve both its security automation and its auto sign-on capability. Also improved is its next-generation mobility firewall with deep packet inspection.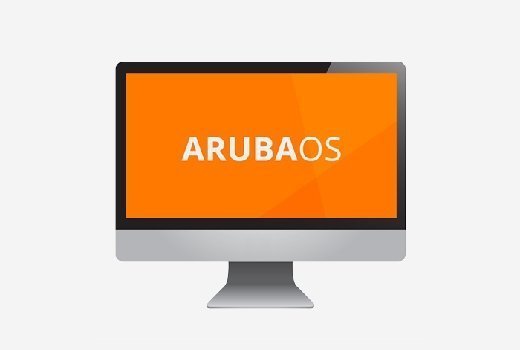 One of the key things that makes this technology a standout in this space is that the ArubaOS can deal with both fast speeds (a necessity as Wi-Fi these days can see 1.3-Gbps connections with 802.11ac products) and high user density (Aruba's Mobility Controllers can manage up to 2000 access points per unit). Handling lots of users sending bits over the airwaves is an engineering feat that is tricky to get right (from a hardware perspective). And it all falls apart if you don't have software processing that's up to the task. Aruba has terrific depth of experience in this regard and it shows.
Winner: Dell SonicWall Clean Wireless, Dell
The goal of the SonicWall Clean Wireless technology, says Dell, is to make wireless LAN as safe as the wired network. Like the ArubaOS, this product contains a firewall and deep packet inspection capability. It creates safe access zones for both wired and wireless users. The term "Clean Wireless" refers to the combination of SonicPoint-N wireless access points with NSA or TZ series firewalls. The win for users here is more about seamless integration than whiz-bang new features.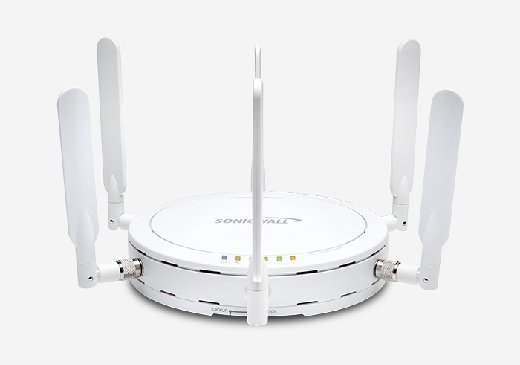 You can't read anything from Dell on the subject of its SonicWall without noting the company's love of the phrase "Reassembly-Free Deep Packet Inspection" (and whatever else it may be -- Dell doesn't offer much in the way of explanation --it's patented). But the key takeaway is that it manages to do its inspection at wire speed (other companies manage this too, of course). Wire speed is pretty much a necessity if you want to keep your wireless architecture sane and functioning.
Our readers were particularly impressed with Dell SonicWall's access control and with the ease of installation, configuration and administration for this product. Satisfaction with both vendor support and overall ROI also propelled this technology to the top of a crowded field.
Send comments on this article to feedback@infosecuritymag.com.