Evaluate
Weigh the pros and cons of technologies, products and projects you are considering.
2007 Readers' Choice AwardsMethodology
Selecting the 2007 Readers' Choice Awards
Continue Reading This Article
Enjoy this article as well as all of our content, including E-Guides, news, tips and more.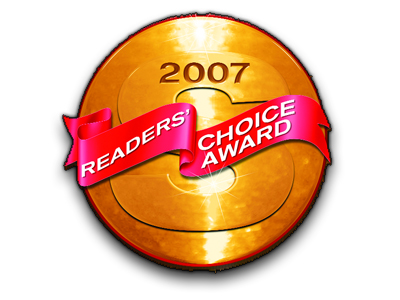 Your Picks for Best Products

1,595 surveyed; 341 products; 15 winners

Information Security and SearchSecurity.com presented 1,595 readers with a survey of 341 security products, divided into 15 categories. The categories and product lists were determined by Information Security and SearchSecurity.com editors, in consultation with recognized information security experts.
Respondents were asked to rate each product based on criteria specific to each category. For each criteria, respondents scored the product on a scale of one (poor) to five (excellent). In addition, each criteria was given a weighted percentage to reflect its importance in that category. Some criteria were applied in multiple product categories, and one, "Investment ROI--are you getting your money's worth?" was asked in each of the 15 product categories.
Respondents also had the ability to opt out of scoring in one or more criteria by indicating that they had "no opinion."
Winners were based on the cumulative weighted responses for each product category criteria. Editors arrived at a product's overall score by calculating the average score it received for each criteria, applying the weighted percentage and adding the adjusted scores. In each category, the highest overall score received the gold medal, the next highest earned the silver medal, and the third highest took the bronze medal.
To prevent products that received a small number of high scores from unduly influencing the results, we instituted a vote qualification minimum: In order to be eligible for award consideration, a product had to get at least 25 percent of the number of responses received by the top vote-getter in its category.
Emerging Technologies awards were determined by Information Security and SearchSecurity.com editors, who chose three innovative technologies that address a critical security need for enterprises and/or SMBs.
Dig Deeper on Security industry market trends, predictions and forecasts