 Defending the digital infrastructure

iSTOCK/GETTY IMAGES
Evaluate
Weigh the pros and cons of technologies, products and projects you are considering.
Business Survival 101: How to Perform a Business Impact Analysis
A business impact analysis can be a manual that helps your company weather disasters.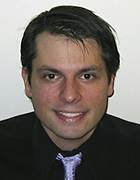 By
A business impact analysis can be a manual that helps your company weather disasters.

In IT, the idea of anything shutting down business—even for a day—is terrifying. Downtime costs money, and there are areas of the business that must stay running despite a disaster, natural or man-made. Nevertheless, trying to ensure near-total uptime for every machine and process would bankrupt most companies long before an outage would.
The challenge for IT managers is prioritization: determining which areas of the business must stay operational and which can afford to be down. We know that the company will lose money if revenue-generating areas can't function, but how much money? We know that without access to tools and resources, marketing and human resources are less productive, but how much less productive?
Knowing which areas of the business need to get up and running first after a system goes down can mean the difference between survival and extinction. That's where a business impact analysis (BIA) comes in. Like a survival guide for your business, it lays out which areas are most critical—either because they directly generate revenue or the company depends on them for successful day-to-day operation.
A BIA can also help drive other security functions, such as vulnerability assessment, risk management and incident response. Strategic planning and handling will make your BIA an effective guide to ensure your company stays alive.
Your BIA survival guide
When it comes to the mechanics of writing a BIA—formatting, organization of data and cataloguing business information—there are many methods from which to choose. Keeping the following goals in mind when writing the document will make it easy to use and facilitate ongoing maintenance:

Readability—The sheer amount of data in a BIA can make it difficult for a reader to quickly find specific information—unless the format encourages rapid lookup. Providing a by-subject index and/or detailed table of contents can mean the difference between readers finding content quickly and giving up on the BIA as an information source.

Maintainability—A document is only useful as long as the information within it is current. Take measures to ensure that the document receives periodic updates or input from other activities. The document format itself can encourage updates: Soft-copy artifacts written in Microsoft Word or Excel are much easier to keep updated than paper copies, file formats that require special tools to modify such as PDF or Visio, or documents that are incorporated by reference.

Comprehensiveness—The more data that is included in the BIA—such as IP addresses associated with critical servers and software packages used to support business—the more useful the document will be in the long term. If there's an authoritative source for the data, it's helpful to include this to ease future updates and allow readers the option of going to the most accurate source of information. If the BIA includes contact information for server managers, it's helpful to also include a link to the corporate directory so that readers know where to go for the most updated contact details.

—Ed Moyle
BIA Basics
Business impact analysis is used within business continuity planning (BCP) to refer to a systematic process of measuring, analyzing and documenting how various business functions are affected by outages—both as individual processes and for the company as a whole.
The goal of the BIA is to allow a business to understand how its various revenue-generating and support organizations operate and interact. Firms can then develop a more accurate picture of which areas of the business will be hit hardest by disruptions and how failures in one area of the business could cause other parts to fail.
At the end of a BIA project, organizations should understand which processes are most critical to keeping the firm running. This allows them to prioritize investments in preparedness, orchestrate continuity activities and implement contingency measures for the most critical systems to reduce the impact of a disruption.
The key to getting maximum value from a BIA is to encourage wide distribution, high visibility and flex- ibility in a way that makes the guide easy to use and maintain. (See "Your BIA Survival Guide," opposite.)
Content Collection
While there are many methodologies available for performing an impact analysis and numerous conventions for structuring the final document, effective BIAs have more to do with content than format.
At a minimum, the BIA should contain a comprehensive catalog of business and support functions within the organization; some description of those functions, lists of critical systems and other resources involved in maintaining them; and a spider web of dependency/support relationships between the surveyed business functions.
Getting this minimal data can be a serious chore. Typically, most BIA endeavors begin by asking managers directly for specific details about the areas of the business for which they are responsible. Many BIA initiatives will start by sending questionnaires to sales managers, marketing executives and business unit directors that ask for information related to the function, operation and dependencies of the processes they oversee. These questionnaires are less intrusive to the business than gathering the information via an interview, so they're used more often.
Responses from the key managers can be used to map out dependency relationships and locate "hidden" processes, such as low-visibility functions or those performed outside the firm by a vendor or trusted partner. Examples are outsourced support-desk help or vendor-provided maintenance. These functions might be critical to business operation, but given their vendor-supplied nature, they may not be apparent in budgets or have dedicated personnel. These previously untracked activities can be added to a master inventory and their managers invited to participate in the BIA process; their input may yield even more areas to examine.
At the end of the exercise, the business is left with a comprehensive catalog of all functions and a precise road map of how they interact. The remaining task is to document those relationships and ensure updates are made as processes change.
In addition to documenting how business processes interact, it's important to collect financial information about them. Access to finances allows you to predict potential lost revenue, productivity costs and opportunity costs related to downtime in individual business units. Business managers will likely have basic profit and loss information for systems, but since you ultimately want to shed light on total downtime costs, you'll need to gather additional data.
To create this more detailed financial profile, enlist other areas of the firm to help. For example, the compliance department can provide insight into the fines or penalties that may be incurred if a particular process suffers downtime, while the legal department can help you understand what potential contractually de-fined fees you might owe if you are unable to provide service to clients for an extended period of time.
This financial picture can then be tied to the dependency information collected so that you can see, in dollars, the impact of one or more processes being unavailable.
Risky business
A business impact analysis must be performed in a risk context.

An early step in conducting a BIA is to define what is meant by the phrase "business impact" within the context of an organization's risk environment. Assessing the impact of a system outage or other technical event requires an understanding of the risks associated with underlying business processes and supporting information systems.

Organizations face many different types of risk, including health and safety, customer satisfaction, reputation and financial.

Health and safety risk applies to the physical well-being of customers, company employees and the public. Customer satisfaction risk is typically focused on the organization's ability to continue delivering high quality products and services to customers. Reputation risk is often the most serious to businesses, as events can quickly destroy a good name that had been fostered over many years and at a great expense. Financial risk relates to the impact a disruption may have on a company's ability to generate revenue; another financial consideration is the cost associated with responding to and recovering from an outage or disruption.

The degree or value of impact can be estimated by considering the factors associated with each risk type. For example, customer satisfaction risk can be estimated by considering the effect of potential system unavailability for any period of time. Several factors can decrease or increase the actual impact, such as the day or time of the risk event; your BIA should summarize the individual risk factors and present an aggregate rating for each function or process.

Ultimately, your BIA should include a recovery time objective (RTO) for each business function that identifies the longest tolerable disruptions. Cyclical industries should adjust their RTOs to recover faster during traditionally busy times.

Once the relevant risks are understood, your organization can use its BIA to estimate the impact of events on critical business processes and functions, the supporting information systems and their interdependencies.

Paul Rohmeyer, Ph.D., is an assistant professor at Stevens Institute of Technology and an IT risk management consultant.
Integration
An effective BIA is a living document; creating yet another document to gather dust on a shelf obviously isn't useful. Integrating the BIA into other areas outside BCP ensures that the document will continue to be relevant.
In other words, once an organization has invested the time and resources required to gather, correlate and document its business processes, that investment can be maximized by using the BIA in as many other areas of the firm as possible. Additionally, using the BIA for other activities outside BCP will keep it current. After all, the business processes documented in the BIA are continuously evolving—updating the document as they evolve is critical.
A good place to make broad use of the document is in the "non-disaster planning" information security world. Vulnerability assessment, application assessment, risk management and incident response can all benefit from having a BIA.
For security organizations that perform automated vulnerability assessment, the information in the BIA can increase an assessment's effectiveness by taking into account a machine's criticality. During assessment planning, organizations can decide whether to include critical servers in their scans to help harden those machines or to preclude scans of those servers to minimize potential downtime. Alternatively, organizations may want to use a blended approach with less intrusive scan settings against critical servers than they would against non-critical ones.
A BIA can also assist in application assessment by allowing assessors to use them as a means of gathering intelligence. Specifically, the BIA can provide dependency information to help companies understand how these applications interact, how they relate to the business, and how data flows into and out of the application.
Data gathered during application and vulnerability assessments can drive changes to the BIA. Assessments may highlight application changes, and those changes can reflect updates to the underlying business process. Personnel evaluating applications can periodically "freshen" the BIA by aligning it with those changes.
Risk management is another area outside continuity planning where the BIA can help. Often, information security teams that try to quantify overall risk either cannot assign dollar amounts to risk or are forced to use soft dollar values derived from rough estimates. However, by drawing on a BIA that contains hard dollar values, you can replace estimated costs with actual costs to enhance the precision and credibility of risk management activities and provide more effective communication of risks to business partners.
Some risk management activities are also limited by the domino effect caused by compromised systems cascading risk to dependent systems. Having those interactions documented in a BIA can provide insight into this phenomenon and allow risk management activities to include these risks in the overall risk profile for a given application.
BIA content can also help incident response. If the BIA includes operational information about critical applications—such as application owners' contact information and addresses/platforms of critical servers—response personnel can take proactive steps in the event of an incident to ensure that these critical applications stay up. For example, if a worm is spreading through the network, personnel can contact the managers of the highest priority systems early on to relay protection measures—hopefully before those critical machines become infected.
Critical Factors
There are a few simple steps that can mean the difference between the success and failure of a BIA: ensuring open communication and buy-in, establishing a high-level tracking framework and assigning accountability.
From the earliest planning stages until after the document is created, it is important to have open lines of communication with key organizational players. Obtaining appropriate buy-in from upper management and the business community early in the lifecycle is also a must. Managers of critical business functions have a lot on their plate, but fully communicating the purpose and value of the BIA can ensure their cooperation in making the data they supply complete and accurate. After all, the BIA is ultimately a document that helps them—it is their processes you are trying to protect.
Keeping the lines of communication open after the data is gathered is also important to make sure the document reflects changes in business processes and remains relevant. Additionally, maintaining a dialogue with internal auditors, compliance managers and the rest of the information security organization can guarantee the document has a broader scope outside of contingency planning.
A high-level framework for project management over time is an essential part of building a proper foundation for your BIA. Even smaller organizations will have numerous interdependent business processes that will need to be accounted for—probably too many to track without careful organization. Intelligence-gathering for the BIA will uncover many other processes, and new business functions are likely to be put in place during the engagement.
Setting up a mechanism for tracking these processes as they are discovered and created will ensure that nothing slips through the cracks. The project will likely have high visibility, and using a metrics-driven approach stream- lines status reporting and allows rapid schedule modifications if dates slip.
Assigning accountability for BIA tasks is also an important step. BIAs can contain quite a bit of data, but harvesting that information is extremely time-consuming. Allocating and tracking individual tasks ensures that the data gets collected and the project stays on schedule.
If created and used strategically, a BIA can be one of the best investments your firm can make—both for contingency planning and for information security as a whole. Once the document is in place, taking steps to keep its contents current ensures that the BIA is useful as a survival guide for years to come.
Dig Deeper on Information security laws, investigations and ethics