Share this item with your network: Defending the digital infrastructure

iSTOCK/GETTY IMAGES
News
Stay informed about the latest enterprise technology news and product updates.
Reflections on changing information security trends
Veteran security journalist reminisces about covering the industry and says farewell to TechTarget.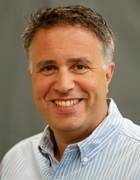 By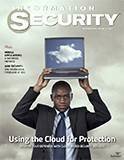 When I started covering security in 2000, my day consisted of combing through an inbox full of alerts from Symantec, McAfee and many other security companies, staring down big, scary subject lines about viruses, worms, denial-of-service attacks and website homepages replaced with graffiti. That was the norm at the turn of the century for a security journalist.
Hackers were bums, longhairs who fit the cliché of the basement-living, pasty-looking emo kid with too much time on his hands in the suburbs. Companies didn't have online storefronts; they were just trying to keep their branding pages up and running.
Hackers weren't making money either. They were too busy being the kings and queens of IRC chat rooms to care about stealing credit card numbers, trade secrets and Gmail credentials. Information security trends have evolved as times have changed. The Internet has gone from AOL being everyone's baby steps into using the Web, to the Internet potentially being the next military battlefield. Twelve years literally is a lifetime of change online.
And that's what this is about: change.
These are likely the last words I'll be writing at TechTarget. I'm moving on and leaving behind a great team of colleagues and friends, as well as a boatload of memories. My kids grew up while I was here at TechTarget; my youngest born two months after I started. A lifetime.
I grew up too. I came here from newspapers, a place I thought I'd be forever — until they slowly started fizzling into oblivion. I made what many thought was a risky move leaving the paper for this online journalism thing. What was it? I didn't really know. But I was lucky enough to land at a pretty cool company that helped write the rules. I was also lucky enough to land on the security beat here. I thought I knew smart people before, but most couldn't hold a candle to this collection of outside-the-box thinkers in security that I've met. You guys don't just break stuff. You don't just go in the front door — even if it's wide open. You want to find that broken window or loose roof tile that will let you slip in unnoticed.
That's what makes covering security so cool — and why I love it. It's not the hacks, or the technology, or the companies, or the self-made rock stars. It's the people you meet who aren't afraid to call BS on the stuff you write. They keep you honest and make you work harder, dig deeper and do more homework. So I thank you for that — you all know who you are. And it's also the people who work hard to defend their companies' bottom line from organized crime, people like all of our Security 7 winners, most of whom are unheralded champions of security who just do a good job, get a little creative some days and succeed every day.
A lot people — family especially — ask me how I write about technology I don't touch or use. And I counter that by telling them I don't necessarily write about technology, but instead I tell stories. And I've been fortunate to tell some great stories through the years here. I hope I got all — or most — of them right. I'm going to continue to tell these security stories and surely stand in fascination watching and recording how the security industry continues to mature.
In the meantime, thanks for reading. To the dozens of brilliant contributors and experts I've met and worked with, thank you for your efforts and for how easy you've made my life. And finally to my team — past and present — the biggest thanks of all. You've helped shape me as a professional and in many ways as a person.
About the author:
Michael S. Mimoso is Editorial Director of the Security Media Group at TechTarget. Follow him on Twitter @Mike_Mimoso. Send comments on this column to feedback@infosecuritymag.com.
Dig Deeper on Security industry market trends, predictions and forecasts