Evaluate
Weigh the pros and cons of technologies, products and projects you are considering.
Sun Microsystems' Sun Java System Identity Manager 7.0 Product Review
Product review of Sun Microsystems' Sun Java System Identity Manager 7.0 tool security features, configuration, setup and installation.
IDENTITY MANAGEMENT

Sun Java System Identity Manager 7.0
REVIEWED BY BRAD CAUSEY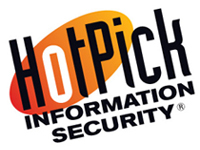 Sun Microsystems
Price: $50 per user


@exb

@exe

Sun Microsytems' latest ID management solution unifies its user provisioning and auditing products, providing an impressive level of integration and functionality in a single package. Sun Java System Identity Manager 7.0 is a complete solution that allows an enterprise to use a single console for a multitude of ID management tasks, including role delegation, password synchronization, automated provisioning and compliance auditing.



| | |
| --- | --- |
| Configuration/Management | B |
Setup was somewhat lengthy, although not difficult; a minimum installation required a dedicated server, JRE, JDK, Tomcat and MySQL. Large enterprises will need robust hardware and software components (all major databases and application servers are supported). The documentation is thorough and well written.

User data sources are added via agentless connectors. Among the supported sources, which Sun calls resources, are RSA products, BlackBerry Enterprise Server, Remedy, PeopleSoft, Siebel and all database servers. Supported resources can be added in a few simple steps, and others can be accessed through generic connectors, or custom built through the API. Sun has integrated SPML to allow for nearly any type of integration, including Web applications, which generally present a huge challenge because of their distributed nature.

Most of the common primary identity stores, such as Active Directory, require that at least one Sun Identity Manager Gateway be installed. The Gateways make Identity Manager very scalable; you add as many Gateway servers as you need.




Policy and audit is where Identity Manager really shines. By integrating fully functional auditing capabilities into the standard interface, it allows you to provision a new user for Active Directory, RACF and Oracle, and compare the access given to current policies. If there are any violations, provisioning is automatically escalated for approval based on a process you define. You can even periodically audit existing identities for policy violations.

Delegation of duties reduces cumbersome management overhead.




Sun has done an impressive job in furnishing a comprehensive ID management solution for the large enterprise, providing fast and effective linking of users to identities. In addition to the great administration features, it handles user interaction very well. Users can easily log in to Identity Manager to handle password resets and requests for resource access. Automatic resource discovery allows a simpler approach to adding and configuring identity stores, while ID consolidation helps link various user accounts throughout the enterprise. Information from ID stores can be reconciled, eliminating inconsistencies and reducing errors.




Identity Manager handles all major reporting functions--getting the data, formatting and moving it--remarkably well. Clicking on the reports tab in the management interface provides access to canned reports, and you can also easily create very flexible custom reports.

Reports can be scheduled, cloned, downloaded or emailed in PDF or CSV format, or viewed in real time in a custom-built dashboard.




Sun Java System Identity Manager excels with agentless connectors, scalability and amazing auditing.


Testing methodology: Our lab included two Active Directory domains and one OpenLDAP tree. User accounts were enumerated from various sources, including MySQL and SQL Server, Web applications, and various client-server applications. User roles such as administrators, power users and end users were created to test access controls.
Dig Deeper on Privileged access management