 Defending the digital infrastructure

iSTOCK/GETTY IMAGES
Evaluate
Weigh the pros and cons of technologies, products and projects you are considering.
Webroot Antispyware Corporate Edition product review
Protect against antispyware and antivirus with Webroot Antispyware Corporate Edition. In this product review get info on installation, cost, management and policy control.
ANTIMALWARE

Webroot Antispyware Corporate Edition with AntiVirus
REVIEWED BY SANDRA KAY MILLER

Webroot
Price: Starts at $28.26 per seat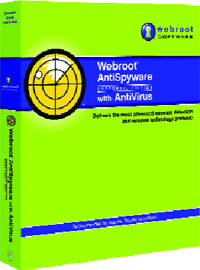 Recognizing the growing challenge of managing multiple point solutions to combat the convergence of spyware and malware, Webroot has integrated the Sophos antivirus engine with the centrally managed version of its spyware product to produce Webroot AntiSpyware Corpo- rate Edition with AntiVirus to provide continuous protection from online threats.
| | |
| --- | --- |
| Configuration/Management | A |
We were impressed with the interface, which makes it easy to find regularly used settings and information.

Installation was straightforward, requiring installation of a MS SQL Server database prior to the Webroot Server. Clients can be installed on endpoints through the administration console, an MSI file for third-party delivery, log-on script or Active Directory Group Policies.

The intuitively designed administration console provides easy access to the excellent status dashboard, offering quick displays on top threats and infections, client administration and system settings for enabling Smart Shields on clients, Sweeps (scans), detection options (quarantine, delete), notification (alerts, errors and updates via email), updates and reports.

Updates, Sweeps and polling can be set up to run at different times among client groups to reduce impact on the network.
Webroot offers granular controls--globally or by group--for more than a dozen types of Smart Shields that address common threats and vulnerable areas including memory, Internet communication, Windows Messenger Service, alternative data streams and ActiveX.

We set up white lists for commonly flagged items such as legitimate ActiveX controls, rootkit applications, browser toolbars and startup applications.

We were able to assign what was scanned and how often. We could also control how much a memory or file scan could affect CPU usage. This is very useful for slower, older machines.

Reaction options include simple logging, quarantining then deleting after two, seven, 30 or 365 days, or deleting right away. Spyware is broken down into five categories (adware, cookies, system monitors, Trojans and informational), each with policy options.




Webroot's reporting has taken leaps forward--granular, flexible and customizable. It weighs threats to create risk assessment scores for individual systems. For instance, viruses, Trojans and monitoring code such as keyloggers are assigned a higher value than adware and tracking cookies. Administrators can quickly see which workstations are infected with malicious code.

Webroot's extensive array of report templates includes threat blocking, quarantining and cleaning, and trends; you can customize information based on workstation, groups and type of threat.




Corporate Edition offers comprehensive protection. We launched multiple infections initiated through a variety of vectors using commonly encountered spyware and malware, including keyloggers, rootkits, Trojans, backdoors, worms, hijackers and adware.

Behavioral analysis is off by default to improve speed. Without this feature, Webroot failed to detect approximately 20 percent of the threats, especially polymorphic spyware, adware and rootkits. Once it was enabled, detection rose to nearly 100 percent.




Webroot AntiSpyware Corporate Edition with AntiVirus is a comprehensive antimalware defense.



---
Testing methodology: Webroot AntiSpyware Corporate Edition with AntiVirus was deployed in a Microsoft-based environment with a variety of Microsoft endpoint operating systems (Vista, XP, 2000) on the network, including remote machines to simulate mobile users.
Dig Deeper on Malware, virus, Trojan and spyware protection and removal