News
Stay informed about the latest enterprise technology news and product updates.
Who's Who in Infosec: Marc Zwillinger
Who's Who in Infosec is an ongoing series featuring profiles of security professionals and their contributions to the industry.
Who's Who in Infosec is an ongoing series featuring profiles of security professionals and their contributions to the industry. SearchSecurity.com will recognize one of these individuals with the SearchSecurity.com Trailblazer Leadership Award at Security Decisions 2003. SearchSecurity.com members are invited to submit nominations for the award through Aug. 1, 2003.
---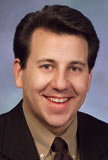 Marc Zwillinger chairs Sonnenschein Nath & Rosenthal's Information Security and Anti-Piracy Practice Group from the firm's Washington, DC office. He provides corporations with advice and counsel on protecting the confidentiality, availability and integrity of their proprietary information and networks, and compliance with information security laws and regulations. Marc has helped this country's most trusted financial institutions develop incident-response plans and procedures and has provided immediate incident response to those clients who have experienced a breach of their computer security or violations of their network policies. He has experience working with clients in a wide variety of fields, including financial services, software development and traditional manufacturing. He also works closely with clients to identify and track harmful Internet behavior through open-source investigations, pre-litigation discovery techniques and John Doe litigation, where appropriate.
In addition, he has helped content providers devise and implement anti-piracy programs to help remedy intellectual property infringements related to Internet misconduct. Accordingly, he has extensive experience in litigation related to the Digital Millennium Copyright Act. Marc also helps Internet Service Providers and other clients comply with their obligations under federal laws (such as the Electronic Communications Privacy Act) pertaining to the discovery and disclosure of customer and subscriber information.
Marc is regularly invited to speak and guest lecture to various professional audiences, and he has appeared on or been quoted in a variety of national media sources including ABC World News Tonight, Washington Post, New York Times, Wall Street Journal, ZDNet and numerous broadcast outlets and media publications.
Prior to joining Sonnenschein, Marc led the Cyberlaw and Information Security Group at Kirkland & Ellis, a role he assumed after spending three years prosecuting cybercrime from the Computer Crime and Intellectual Property Section of the Criminal Division of the Department of Justice. At the Department of Justice, he coordinated the investigations of several high-profile computer crime cases including the 1997 penetration of U.S. military computer systems by an Israeli hacker ("Solar Sunrise"), the February 2000 denial-of-service attacks on prominent e-commerce sites and the Love Bug virus. He also investigated and prosecuted violations of the Economic Espionage Act of 1996 (EEA) and was responsible for coordinating the Department of Justice's approval for charges filed nationwide under the EEA. He represented the government at trial and in sentencing proceedings in United States v. P.Y. Yang, et. al., the first EEA case successfully tried in the United States.
Dig Deeper on Information security certifications, training and jobs