News
Stay informed about the latest enterprise technology news and product updates.
Who's Who in Infosec: Ira Winkler
Who's Who in Infosec is an ongoing series featuring profiles of security professionals and their contributions to the industry.
Who's Who in Infosec is an ongoing series featuring profiles of security professionals and their contributions to the industry. SearchSecurity.com will recognize one of these individuals with the SearchSecurity.com Trailblazer Leadership Award at Security Decisions 2003. SearchSecurity.com members are invited to submit nominations for the award through Aug. 1, 2003.
---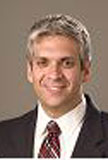 With more than 17 years of experience in the intelligence and security fields, Ira Winkler is the chief security strategist for HP Consulting, North America. In this role, Ira helps determine client needs and provide advice on security strategies and implementation. He serves on various industry advisory committees and consortia to further demonstrate leadership in the Internet security field.
Ira was named as one of the world's most influential security professionals by Information Security Magazine. His experience includes intelligence analysis, large-scale systems development and administration, communication's protocol design, developing security policies and procedures, penetration testing and espionage simulations. Prior to joining HP, Ira founded and was president of the Internet Security Advisors Group (ISAG). He has also worked for the National Security Agency, National Computer Security Association, as well as large integration firms.
Ira has consulted to a wide variety of organizations from the CIA and Joint Chiefs of Staff to many of the Fortune 50. He has also instructed both graduate and undergraduate courses in information security and information systems for a variety of colleges, including the Johns Hopkins University and the University of Maryland.
Ira has written two books, one of them a bestseller, as well as over 100 professional and trade articles. He is a frequent keynote speaker at industry conferences around the world, has also appeared on a variety of national and international television programs and has been featured in some of the world's most renowned newspapers and magazines, including Forbes, USA Today and Wall Street Journal.
Ira is a doctoral candidate at the University of Maryland in the field of information systems. He earned a master's degree in Information Sciences from Bowie State University and a bachelor's degree in psychology from Syracuse University. The National Security Agency awarded Ira the equivalent of a bachelor's degree in computer science.
Dig Deeper on Information security certifications, training and jobs