News
Stay informed about the latest enterprise technology news and product updates.
Black Hat 2012: Security visibility and the hidden message
SearchSecurity.com Black Hat 2012 contributor Jennifer Minella says security visibility was the underlying theme of this year's event.
LAS VEGAS -- When I attend a conference, I always look for trends in messaging among the various presentations. When I say "messaging," I don't mean popular topics or buzzwords; I'm looking for a deeper message hidden between the lines at different talks, across different subject matters.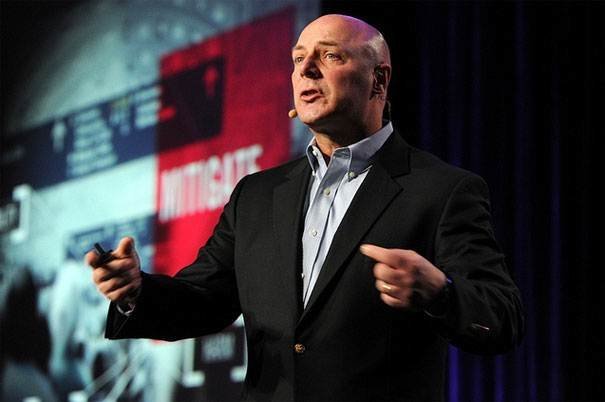 Shawn Henry, president, CrowdStrike Services; former FBI executive assistant director
© 2012 Black Hat Events
This year what I read between the lines was security visibility. Starting with Shawn Henry's opening keynote Wednesday, that theme carried on throughout sessions on smart meters, application vulnerabilities and network defense. "Visibility" is what's flowing off the tongues of presenters, cloaked in its various synonymous terms.
"You can't secure what you don't know," and, "You can't secure assets from threats and actors you don't understand," was repeated numerous times by Shawn Henry. Henry, a former FBI executive assistant director, even referenced quotes from military strategist Sun Tzu and the U.S.'s 18th president and military leader Ulysses S. Grant, to underscore his point.
IOActive Inc. Services Director Iftach (Ian) Amit echoed these same thoughts in his briefing "SexyDefense - Maximizing the Home-Field Advantage." In his session, Amit noted that "intelligence is key," and that intelligence and data can come from any source; technical and operational intelligence, as well as data collected and analyzed via marketing and sales teams in an organization.
David Mortman of enStratus caught my attention in his more technical discussion of "Automation and APIs for Improving Security" when he told the audience to focus on discovery first. Borrowing a line from Jeremiah Grossman of White Hat Security, he said "hack yourself first." Mortman continued that these security techniques and countermeasures "should be evidence-driven," precise and deliberate, based on knowledge and visibility into the environment.
InGuardians researcher Don Weber was on the security visibility bandwagon as well. In his well-delivered briefing on recent smart meter vulnerability research, he made it clear his work's efforts are to offer better intelligence to the smart meter vendors. He wasn't at Black Hat to instruct people on how to break in or abuse these devices; he was there to share knowledge and offer data that gives the vendors visibility into the shortcomings and vulnerabilities, and offer a dialogue to help address them.
These are just a few examples of how this message of security visibility weaved itself throughout briefings and keynotes at Black Hat. From visibility into your adversary's motives, to visibility into your own network infrastructure and applications, and even visibility into the market, knowing the landscape and having an accurate picture is key to succeeding with security at all levels.
Dig Deeper on Security Awareness Training and Internal Threats-Information