Mobile security survey 2012 audio slideshow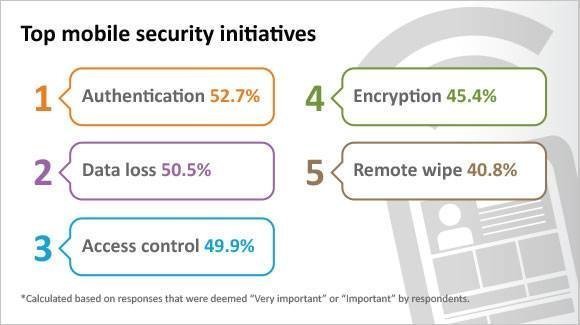 In this segment of SearchSecurity.com's 2012 mobile security survey audio slideshow, Senior Site Editor Eric B. Parizo and News Director Robert Westervelt discuss enterprises' short-term mobile security project priorities and what those priorities say about the future of enterprise mobile security.
To begin, click the play button on the audio player (if it doesn't play automatically). When the short audio segment is completed, use the orange arrow buttons below to revisit a previous slide or restart the audio slideshow from the beginning. See below for additional coverage of SearchSecurity.com's 2012 enterprise mobile security survey.
News: Smartphone, BYOD security risks fuel interest in MDM platforms, survey finds

News: Mobile device policies should be revisited and revisited often
Feedback on our survey or this audio slideshow? Send us an email at [email protected] or follow us on Twitter: @searchsecurity.
View All Photo Stories